Spring 2015 ECE Distinguished Colloquium Hosted by Booz Allen Hamilton
The Electrical and Computer Engineering Distinguished Colloquium Series hosted by Booz Allen Hamilton features distinguished speakers from across the nation and around the globe, and also provides venues in which ECE faculty can showcase their research to a broad audience of their colleagues and students, as well as friends of the university. The Distinguished Colloquium Series is sponsored by Booz Allen Hamilton.
col•lo•qui•um [kuh-loh-kwee-uhm]: A colloquium is a type of academic lecture that is offered to a broader audience than the audience of a seminar. Audience members are not expected to have detailed specialist knowledge of the subject matter.
Organizers: Jasmine Cooper and Carrie Hilmer
Spring 2015
February 13, 2015
"Modeling and Simulation for the International Space Station"
Rebekah Anchondo, Booz Allen Hamilton
Jeong H. Kim Engineering Building, Rm. 1110
3:00 p.m.
Video of this talk is not available.
    February 20, 2015
    "Micro/Nano/Biosytems: "The New Fantastic Voyage"
     Professor Reza Ghodssi, University of Maryland
    *Distinguished Scholar-Teacher Lecture (Note different time and location.)
    Computer Science Instructional Center (CSIC), Rm. 1115
    4:30 p.m.
    Video of this talk is not available.
February 27, 2015
"Energy and Power Electronics"
Professor Fred Lee, Virginia Tech
Jeong H. Kim Engineering Building, Rm. 1110
3:00 p.m.
See Video of Colloquium Talk
   March 27, 2015
   "Overview of Activities at United Technologies Research Center: From Building Automation to Autonomous Helicopters"
   Dr. Isaac Cohen, United Technology Research Center
   Jeong H. Kim Engineering Building, Rm. 1110
   3:00 p.m.
   See Video of Colloquium Talk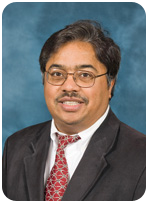 April 10, 2015
"Beyond Moore's Law Disruptive Technologies and Architectures"
Professor Pinaki Mazumder, University of Michigan
Jeong H. Kim Engineering Building, Rm. 1110
3:00 p.m.
See Video of Colloquium Talk
April 17, 2015
"Adaptive and Optimal Control of Solar Thermal Energy Plants"
Dr. Joao Lemos, Instituto Superior Técnico, Technical University of Lisbon, Portugal
Jeong H. Kim Engineering Building, Rm. 1110
3:00 p.m.
See Video of Colloquium Talk
    April 24, 2015
   "Engineering Education Research: The Growth of a Discipline"
   Dean Leah Jamieson, Purdue University
   Jeong H. Kim Engineering Building, Rm. 1110
   3:00 p.m.
   See Video of Colloquium Talk
Also see:
Directions & Parking Information
Fall 2014
Spring 2014
Fall 2013
Spring 2013
Fall 2012 Series
Spring 2012 Series
Fall 2011 Series
Spring 2011 Series
Fall 2010 Series
Spring 2010 Series
Fall 2009 Series
Spring 2009 Series
Fall 2008 Series
Spring 2008 Series
Fall 2007 Series
Spring 2007 Series