Michael Brown
Executive VP, comScore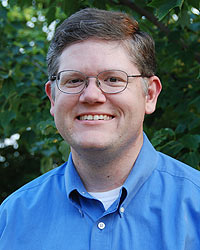 Michael Brown was a founding member of comScore, Inc. in 1999. He leads the software engineering efforts of the company to measure Internet activities. In this position, he helped the company build the world's largest Decision Support Systems on the Windows platform. This system currently has over 26 TB of data online and captures over 5 billion rows of new data every week to measure the Internet in over 40 countries. He also has been responsible for fifteen patent applications at comScore. Two of these patents have already been issued by the US Patent and Trademark Office.
Prior to joining comScore in 1999, Mike worked on several different projects for companies in the Washington, DC area. One of these projects included working on a large help desk deployment and modernization effort for Deutsche Bahn in Frankfurt, Germany.
In 1993, Mike co-founded Pragmatic Image Technologies with several associates from IBM. This consulting group focused on the implementation of IBM's ImagePlus technologies at several different firms. One of the core projects completed was the successful role out of IBM's ImagePlus product at Pennsylvania Blue Shield to over 1,200 users resulting in the largest image workflow installation on the east coast at that time.
Mike began his career at IBM in 1989 at the age of 19 in the image processing team in Gaithersburg, MD. He finished his Bachelor's degree in Computer Science at night at the University of Maryland University College in 1992 and earned his Master's degree from Hood College in Computer and Information Science in 1997.



Return to ECE Centennial Home Page