Dr. Jimmy H. C. Lin (1919-2009), a beloved professor in the Department of Electrical and Computer Engineering (ECE) at the University of Maryland, College Park, greatly impacted our community while serving on our faculty for many years.  Not only was he a remarkable teacher, Dr. Lin was also a prolific inventor and entrepreneur.  Dr. Lin cared deeply about teaching, his students and the University of Maryland community.  
Throughout his Dr. Lin made educating future engineers his top priority.  One of his favorite classes to teach was ENEE307, the electronics circuits design course and lab.  Though Dr. Lin has left a significant legacy in ECE, the Lin Family and the department have chosen to further memorialize Dr. Lin through naming the ENEE307 lab the "The Jimmy H.C. Lin Electronic Circuits Design Laboratory" and endowing it in perpetuity.   The Lin Family has agreed to give the lead gift for the renovation and endowment, but we need your help.  Through the contributions of his friends and family, Dr. Lin will be memorialized in a lasting and noteworthy way with this laboratory.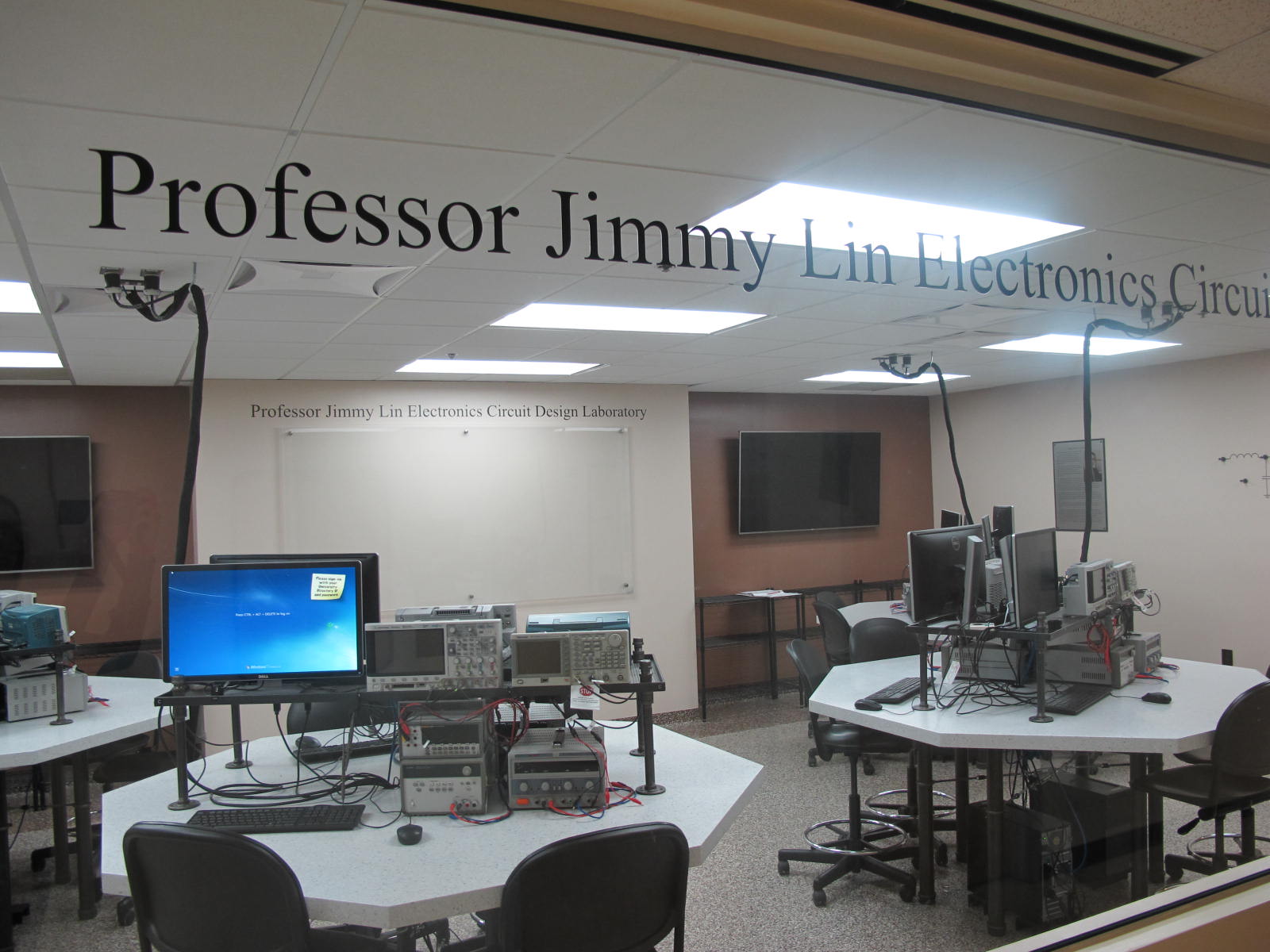 In the summer of 2016 the lab will be renovated. Once renovations are complete, it will be a state of the art electronics lab with the latest equipment and course material.  The money from the endowment will allow the lab to stay current and innovative.  All undergraduates majoring in electrical or computer engineering will take this lab course, permanently cementing Dr. Lin's legacy in the future of engineering.  In addition to naming the lab after Dr. Lin, some of his experiments and inventions will be replicated or tested in the lab by current ECE students.
As friends and former students of Dr. Lin, we ask you to join us and ECE in honoring him.  Please make a tax deductible gift to this endeavor.
Gifts can be made online or via check. To donate online, please use these links:
Jimmy H. C. Lin Circuits Design Lab Endowment
Checks can be made out to the University of Maryland College Park Foundation.
For further information, please contact Ms. Amanda Stein, director of external relations for ECE at
steina@umd.edu
or 301-405-8189.