Adobe Connect Now Available for Web Conferencing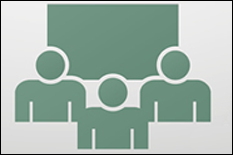 The University of Maryland Division of Information Technology has recently purchased a campus-wide license for the web conferencing software, Adobe Connect.
Features of Adobe Connect include two-way audio and video conferencing, application and desktop sharing, an interactive whiteboard, audience polling, text chat, breakout rooms, note taking, and more. Faculty can use Adobe Connect to host synchronous class meetings online, hold office hours, or to bring in a guest speaker. All Adobe Connect sessions can be recorded and archived for playback and distribution.
To initiate your own web conference, please visit http://www.webmeeting.umd.edu and login with your directory ID and password.
For more information on training opportunities, tutorials, and other online resources, see the Learning Technologies' Adobe Connect page.
Published January 17, 2013