UMD Ranked Nation's No. 1 College for LGBTQ+ Students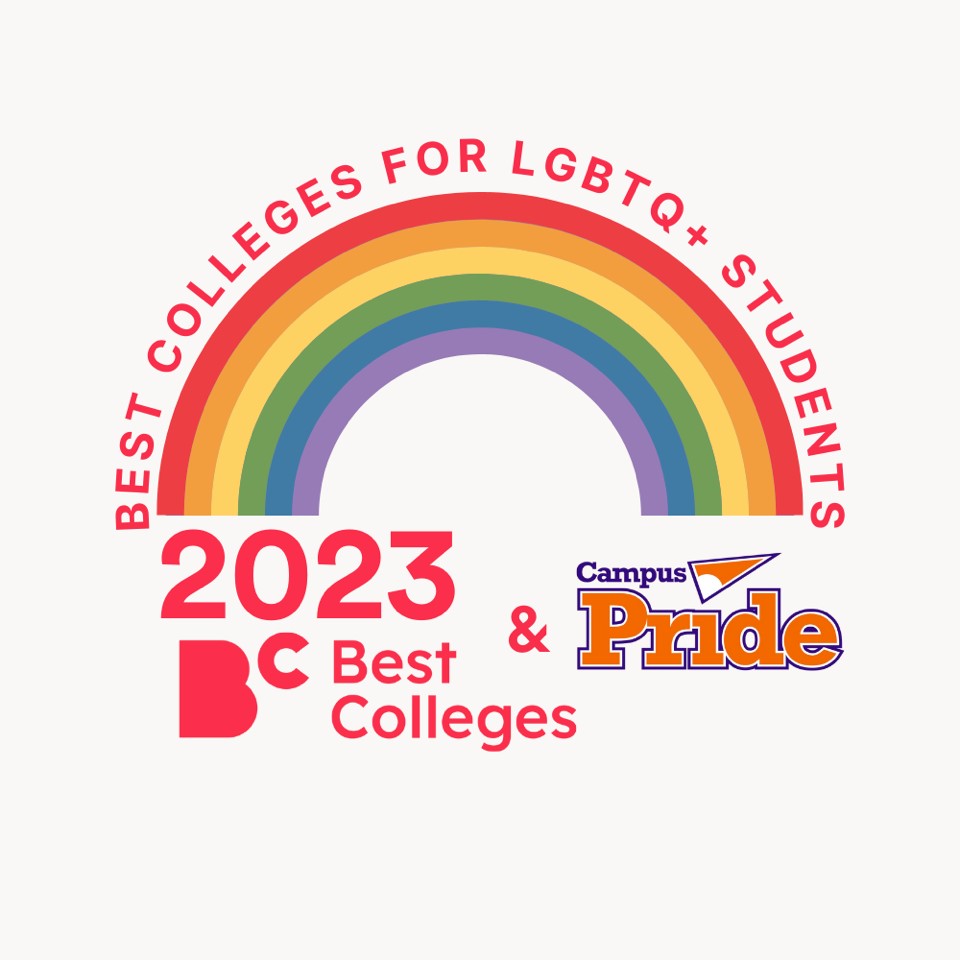 By Allison Dickinson and Shantala Thompson
Originally Posted in Maryland Today
The University of Maryland was named the top college in the nation for LGBTQ+ students by Campus Pride and BestColleges.
It leads the list of 2023's Top 25 LGBTQ+-Friendly Colleges, recognizing educational institutions that foster inclusive and supportive environments for LGBTQ+ students. Maryland was No. 1 in 2020 and appeared among the top 25 in 2021 and 2022.
The annual ranking is based on factors including efforts to support and provide academic, financial and social resources for LGBTQ+ students. It aims to empower prospective LGBTQ+ students by providing them with valuable insights and information as they make decisions about their higher education journey.
"The University of Maryland has a deep-seated tradition of interrogating its culture and practices to improve the experiences of QT (queer and/or trans) Terrapins across campus," said Kristopher Oliveira, the new director of the LGBTQ+ Equity Center, now celebrating its 25th anniversary. "While we are proud of this No. 1 designation, we believe that equity is an ongoing project and we intentionally ask ourselves: 'equity for whom?' Today, we celebrate this accomplishment with everyone on campus, and we are eager to continue enacting policies and practices where all Terrapins feel—and are—fully embraced."
Campus partners were vital contributions to the recognition: The Office of Multicultural Involvement and Community Advocacy provides support and programming for LGBTQ+ students, the Counseling Center offers LGBTQ+-affirming counseling services, and the University Health Center supplies gender-affirming health care.
Research and scholarship from partners like the School of Public Health's Prevention Research Center and the LGBTQ studies minor make UMD more welcoming to LGBTQ+ students in and out of the classroom, as do ongoing advocacy and support from the President's Commission on LGBTQ+ Issues and dedicated students, faculty, staff and community members.
"This recognition is one step toward celebrating LGBTQ+ students," said Stephanie H. Chang, UMD's assistant vice president for diversity and inclusion. "The next step is to recognize, honor and celebrate LGBTQ+ community at the intersection of our multiple identities and cultures. Let us see this ranking as a much-needed moment of celebration and a call to continue our collective efforts of making Maryland an LGBTQ+ affirming and inclusive campus."
Published August 17, 2023