At the Forefront of Technology and Opportunity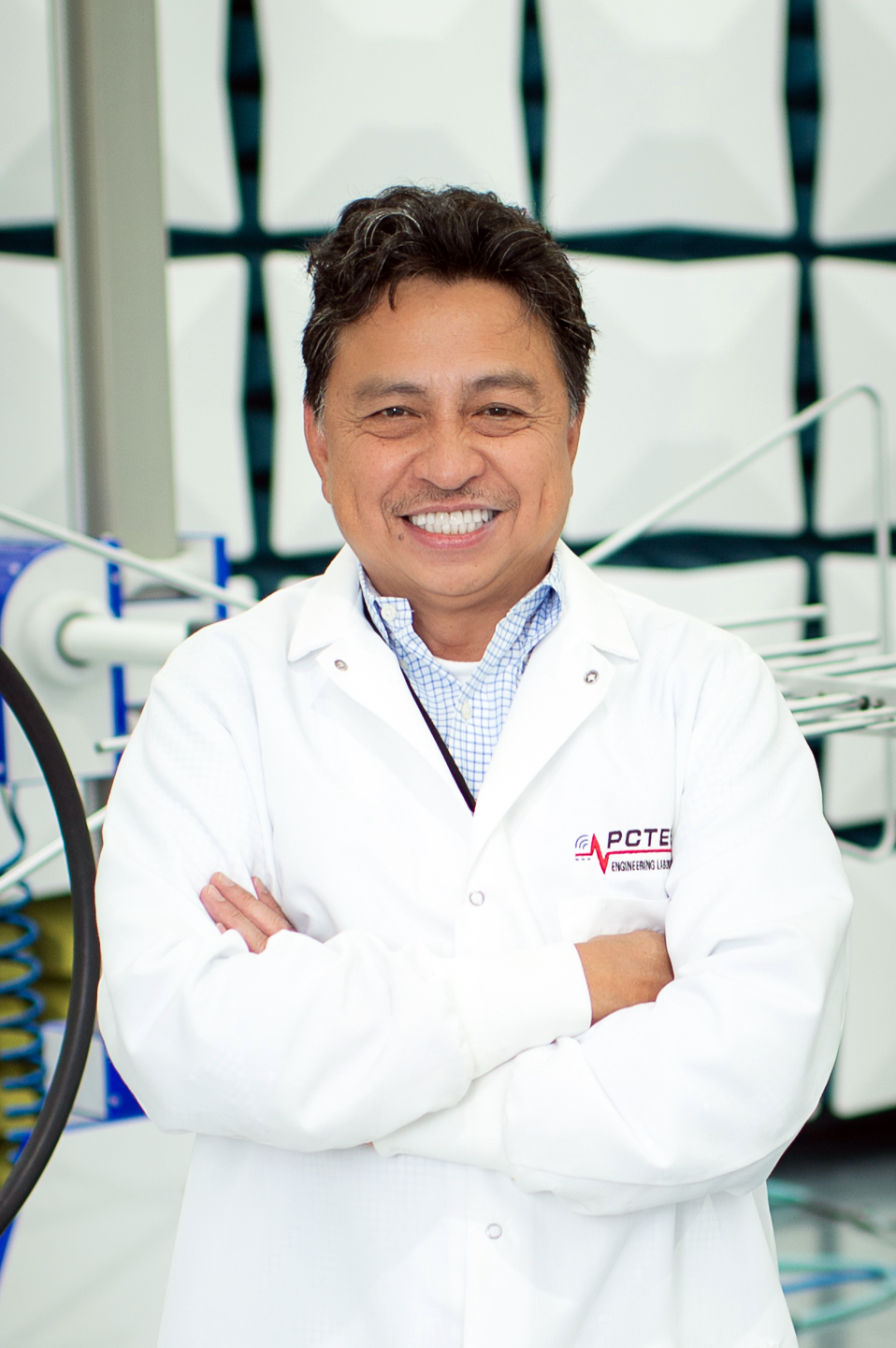 Entrepreneurship just may be in his genes, says Randy Ortanez ('82 electrical engineering), whose father, a physician by profession, established during his lifetime a hospital, an insurance company, and a university in the Philippines.
At age 19, Randy and his siblings immigrated to Silver Spring, Maryland, where their mother was living. To experience an American education was an opportunity for which Randy remains extremely grateful. He credits the American GIs who fought in World War II to bring democracy to the Philippines: "Without their sacrifices, I would not be in the U.S. today."
At the University of Maryland, Randy thrived in the hands-on engineering environment. His classroom and laboratory experiences, as well as a minor in biomedical engineering, prepared him for his future as an engineer at the forefront of the digital age. When he wasn't studying, he was working nights at technology giant IBM in Washington, D.C.
"What I remember most of my time in school: everybody was smarter than me," Randy says, "that's what it felt like." Today, he realizes he has a leg up on his peers, able to use his background to his advantage in his dealings with major telecommunications customers in Asia. But first, the future CEO went to work for the American government.
Randy's first engineering job after graduation was with the Federal Communications Commission (FCC) and, later, the FCC Laboratory Division, where he was responsible for evaluating and certifying radio frequency devices and related technologies. There, Randy identified a need for a nearby, independent testing facility. He envisioned a lab capable of testing wireless and other devices—including the latest mobile phones—to FCC regulatory requirements, all while reducing time-to-market for customers. "In the technology business, if you wait, you're late," he says.
With great intuition, Randy founded PCTEST Engineering Laboratory in Columbia, Maryland, in 1989, on the cusp of the wireless revolution. PCTEST went on to establish laboratories in California, South Korea, and Japan and became the chosen testing facility for major cellphone and electronics manufacturers worldwide. In 2016, PCTEST was awarded its first U.S. Patent for Hearing Aid Compatibility testing for Voice over Internet Protocol, which ensures that those with total or partial hearing loss can use cellphones without interference. PCTEST is also an authorized test facility for major U.S. carriers and network operators globally in 4G Long-Term Evolution technology; more recently, PCTEST is also a pioneer in 5G testing.
In December 2019, Randy sold PCTEST to Element Materials Technology, a U.K.-based global provider of testing, inspection, and certification services—with the sale, he says his dreams of entrepreneurship were fulfilled. While he continues serving as CEO of Element/PCTEST, he is also focused on future opportunities in business, and in giving back.
Coming to the U.S. was "a dream come true," says Randy, who established his business and his close-knit family in Maryland. He and his wife Brandy have two young children, Gabrielle and Luke. Randy also has three adult children from his previous marriage: Monica, Randy, and Courtney, who serves as a marketing assistant at Element/PCTEST.
With gratitude for his engineering education, Randy established the Randy Ortanez Endowed Scholarship in 2017. The fund supports in perpetuity merit-based scholarships for undergraduate engineers, with preference for those who are veterans of the U.S. Armed Services or have a physical disability.
The forward-thinking entrepreneur hopes the scholarship motivates students to do more and to work harder. This year's recipient, Kenth Santibanez Rivera ('21 aerospace engineering), says his scholarship allows him to reduce the mental burden of financial responsibility and to dedicate more time toward his classes, which is especially important for the father of two children.
Randy believes that new initiatives across the Clark School, such as the E.A. Fernandez IDEA Factory, will be a catalyst for boundless innovation at Maryland and beyond. Randy is excited to continue to grow the Ortanez family legacy through a new investment in the IDEA Factory, where he hopes his philanthropy will help to "transform other students' wildest imaginings into reality" and provide a bridge to the future.
Thank you, Randy Ortanez!
The Dean's Circle recognizes those who have given $100,000 or more during their lifetime to the Clark School.
To learn how your charitable donation can make a significant difference in the future of the Clark School, contact Leslie Borak, assistant dean for external relations.
EMAIL: lborak@umd.edu
PHONE: 301.405.0317
Published October 5, 2020