Grad Student's High Altitude Work Highlighted in GPS World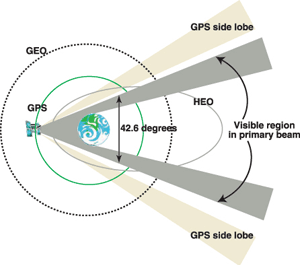 ECE graduate student
Luke Winternitz
has co-written an article on his NASA work for the April issue of
GPS World
magazine. The article explains the development of a GPS receiver for high-altitude (above the GPS constellation) satellite navigation.
"There are many challenging issues with operating a receiver above the GPS constellation and ours is one of the first to specifically target this application," noted Luke.
Winternitz, who is advised by Professor P.S. Krishnaprasad (ECE/ISR), is currently working on his Ph.D. in the Electrical and Computer Engineering Department. He received his B.S. in Electrical Engineering from Maryland in December 2000. Since then, he has worked at the NASA Goddard Space Flight Center. In January he was able to switch to full-time Ph.D. research in stochastic control and machine learning as part of NASA-Goddard's study-fellowship program.
Read the story at GPS World:
Published April 21, 2006