New UMD Division of Research video highlights work of Simon, Anderson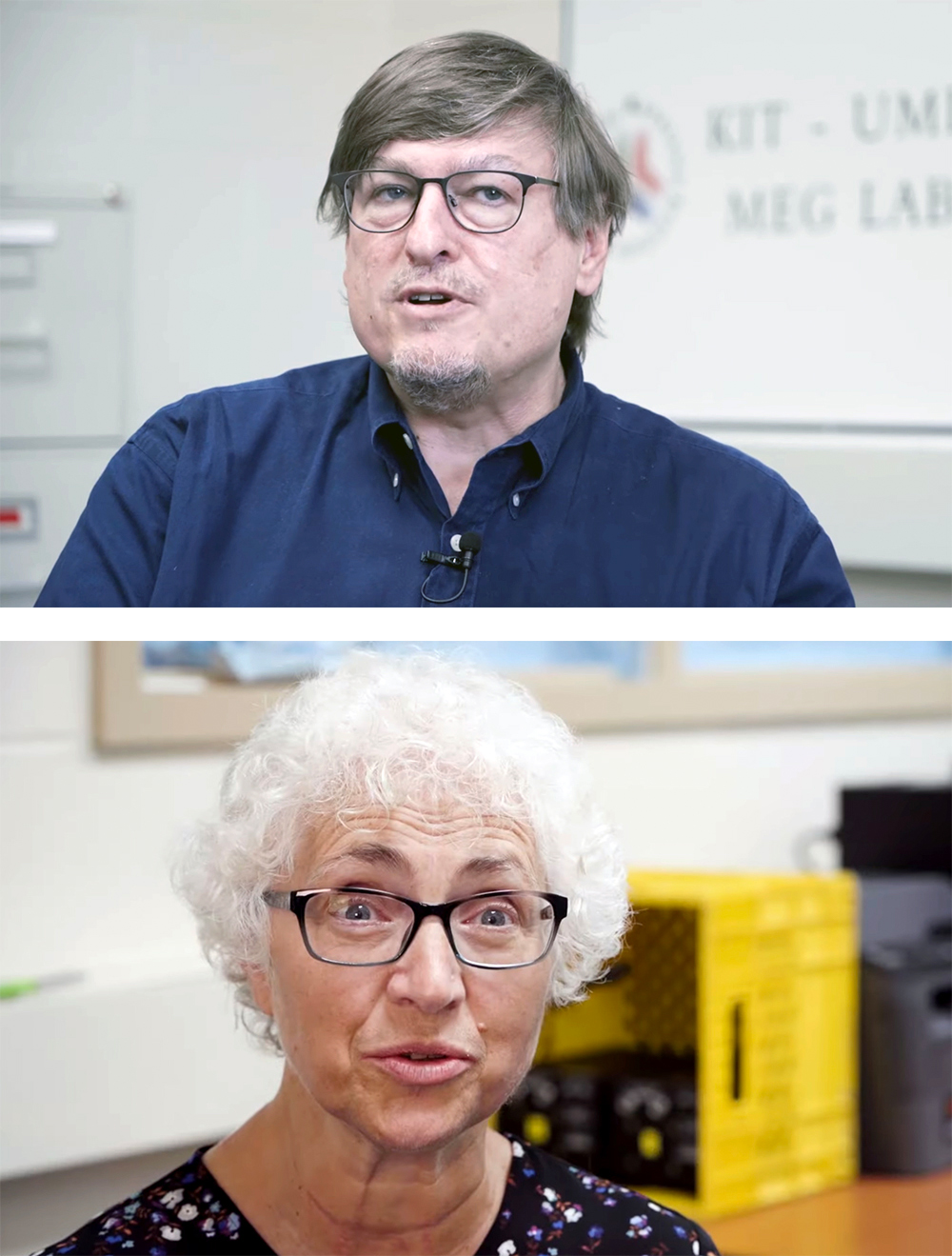 Professor Jonathan Simon (ECE/Biology/ISR) and Associate Professor Samira Anderson (HESP) are featured in a new video about their work in using magnetoencephalography to understand complex age-related signal processing issues in the brain's auditory cortex. Their research could one day lead to training that would help older people disentangle the speech they want to focus on from background sounds. It is funded by the National Institutes of Health.
A news story in Maryland Today features the video, produced by the University of Maryland Division of Research. The staff writes:
When conversations in crowded rooms turn into an unintelligible jumble, the natural assumption might be "there's something wrong with my ears"—but the real problem might be in the brain.
As we age, paying attention to and understanding speech can become more challenging. Now, University of Maryland neuroscientists working in the KIT-Maryland Magnetoencephalography Center are pioneering methods to train the brain to better interpret the signals traveling from our ears.
In the newest installment of "Enterprise: University of Maryland Research Stories," Professor Jonathan Simon and Associate Professor Samira Anderson explain how innovative thinking and advanced technology are combining to make the world a better—and more comprehensible—place.
You can also watch the "Enterprise: University of Maryland Research Stories" video on YouTube here.
Published September 26, 2023