Reza Ghodssi honored as "Person of Impact" by University of Wisconsin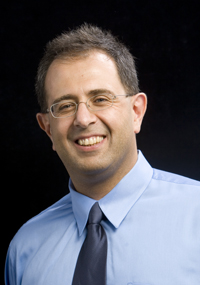 ISR Director Reza Ghodssi (ECE/ISR) has been honored by the University of Wisconsin's Electrical and Computer Engineering Department as one of its "125 People of Impact," alumni and faculty who have made significant contributions to the department, university and industry. Dr. Ghodssi earned his Ph.D. in Electrical Engineering at Wisconsin in 1996, advised by Denice D. Denton. The list is part of the department's 125th anniversary celebration.
You can read the profile of and interview with Dr. Ghodssi here.
Published March 7, 2017