Underwriters Laboratories President to Speak at Winter Commencement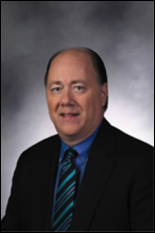 Keith Williams, president and CEO of Underwriters Laboratories (UL) Inc., will deliver the keynote speech at the University of Maryland A. James Clark School of Engineering's Winter 2014 Commencement. The event will be held in the Cole Student Activities Building on Sunday, December 21, at 1:00 p.m.
Since 2005, Williams has served as president of UL, an independent Standards Development Organization, Testing Lab, and Certification Body with a Mission to enhance life safety and facilitate global commerce.
After earning a Bachelor of Science in Engineering from Case Western Reserve University, Williams joined General Electric (GE) Company, where he held assignments in global business management, global logistics, marketing, and sales over the course of 23 years. Between 1991 and 1996, Williams lived in both Singapore and Beijing, China, where he worked to foster inter-continental distribution, organization, and logistics bases. In late 1996 he became the first global champion for using 6 Sigma to address Commercial transactions within GE Medical.
In 1997 Williams was named President, Asia-Pacific Operations for Medtronic Inc. based in Tokyo, Japan; a position he held for five of his eight year Medtronic career. His work in Japan dramatically improved business productivity, revitalized Medtronic's local Regulatory activities, and established a new focus on China that grew sales. Williams also served as Chief Quality & Regulatory Officer and as President, Spinal & Neurological Business Unit based in Memphis.
During his 11 years working in Asia, Williams served on various Joint-Venture boards including businesses with Samsung, Yokogawa Electric, Wipro, and the Chinese Ministry of Health.
In addition to his work at UL, Williams serves as Secretary-Treasurer of the US China Business Council, Director of the National Fire Protection Association, Vice Chairman of the US-ASEAN Business Council, Trustee of Opera Memphis, and as a Director of the Chicago Council on Global Affairs.
Published December 11, 2014