2019 Hulka/Wells Energy Fellowships Awarded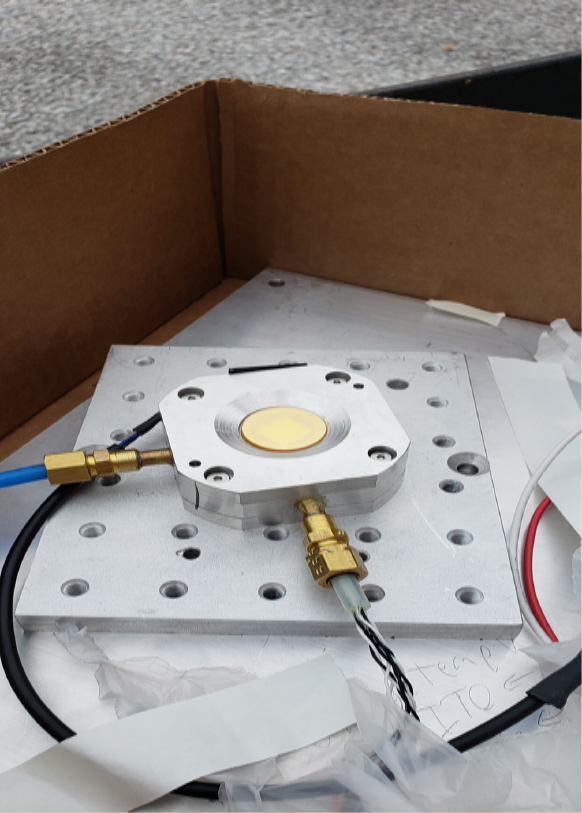 The Maryland Energy Innovation Institute (MEI2) is pleased to announce the recipients of two new Harry K. Wells graduate fellowships and one Barbara Hulka graduate fellowship. Mr. Harry K. Wells (B.S. '43, mechanical engineering) established an endowment to support engineering graduate student research in the field of sustainable energy generation and/or storage. The fellowship comes with a 20K stipend for research and a 4K award for conference travel and materials. The 2019-20 recipients are: Tristan Deppe (Electrical and Computer Engineering) and Pattanun Chanpiwat (Mechanical Engineering).
Since 2007, Mrs. Barbara Hulka has donated $20K annually to award a faculty-sponsored graduate student pursing research in sustainable energy with specific emphasis in the areas of alternative energy research, solar energy conversion, biofuels, wind energy, wave energy, and ocean thermal or geothermal energy. Kiran Burra (Mechanical Engineering) is this year's Hulka fellowship recipient.
Deppe's project includes developing a nighttime solar cell that employs thermoradiative photovoltaics and advancing the field of radiative cooling. The device harvest energy from the net radiative heat loss from the earth to space in order to generate power both day and night. When this cell is coupled with a conventional solar cell, an additional 50% more power could be generated. Deppe's advisor, Jeremy Munday, UMD Associate Professor in Electrical and Computer Engineering stated that Deppe is definitely a leader and well-positioned to make significant scientific advances which will have broader impacts for society, national security and the UMD.
Chanpiwat will be using his knowledge of machine learning, statistical and optimization modeling of demand response incorporating storage aspects of power. He hopes to deliver predictive modeling of renewable energy supply and use the demand response modeling in renewable energy generation and storage. Chanpiwat's advisor, Steven Gabriel, UMD Professor of Mechanical Engineering, said the work will involve both the statistical analysis of energy market aspects as well as machine learning methods to identify homogenous households relative to energy use.
Hulka Fellowship, Kiran Burra, will focus his efforts on developing an efficient pathway for the conversion of CO2to CO and its subsequent conversion to downstream value-added products such as fuels, energy and plastics. The primary objective includes the development of high temperature resilient, catalytic oxygen carrier materials in the form of mixed metal oxides for the production of CO through redox reaction with sustainability over multiple cycles in a lab-scale. Burra's advisor, Ashwani Gupta, Distinguished University Professor in Mechanical Engineering says that Burra's proposal is of "pinnacle importance to the technical community worldwide" and "of critical importance for energy security and energy sustainability".
MEI2 congratulates these three fellowship awardees.
The Maryland Energy Innovation Institute brings together science, industry, government and economic leaders to develop solutions to global and local energy problems (i.e. cleaner and renewable energy solutions; more efficient use and storage of energy) and assist the transfer of knowledge and resources to the public in addition to transitioning the research into marketable products and services through locally based entrepreneurial ventures.
Published March 6, 2019