Alumni Spotlight: Brian Smith '95, develops industry pipelines in local communities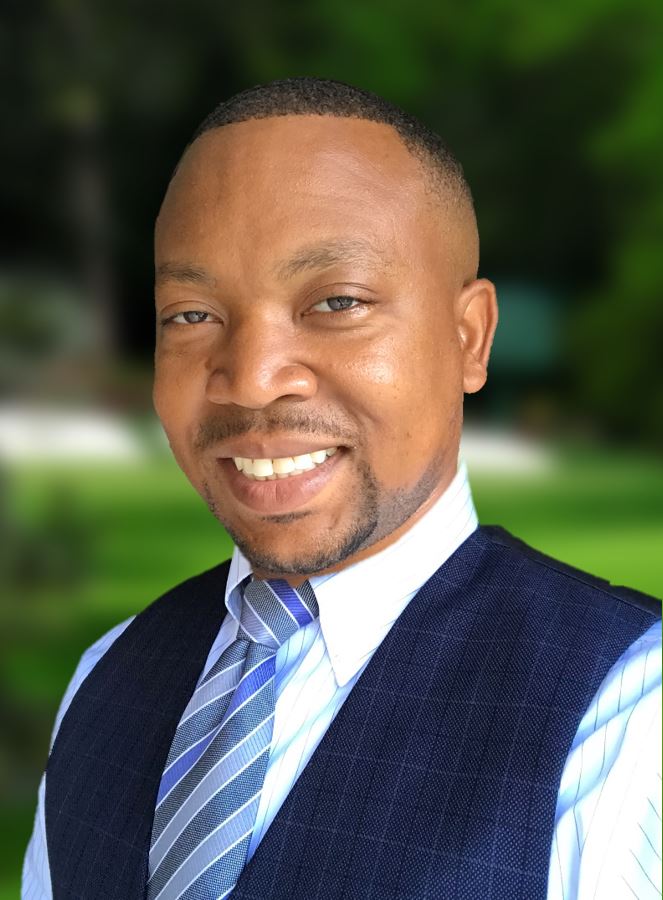 Brian K. Smith ('95, electrical engineering)
Executive Director and Founder, EduSerc
Brian K. Smith is an accomplished program manager, curriculum designer and chief architect of nationwide industry pipeline programs to several corporations and national nonprofit organizations and has been serving as an award-winning engineer, community leader and innovation consultant for over 29 years. Mr. Smith has successfully developed and managed programs that identify, recruit, train and transition talented youth into impactful industry professionals pursuing careers in several industries.
Mr. Smith's background in technology, electrical engineering, software development, professional development training and industry-based community service program development has been key to his success in founding and leading EduSerc, a non-profit organization that dedicates itself to the development and advancement of youth, adults and the community across the nation.
Founded in 1996, EduSerc aims to develop industry pipelines in local communities to assist the career and professional development of youth from elementary, middle, high school, and higher education to move into the workforce or the world of entrepreneurship. The organization has designed two main programs called Young Innovators and Workforce Innovators that implements after-school programs, summer programs and complimentary training programs for youth and industry training for young adults. In addition, EduSerc recently formed a nationwide industry pipeline leadership development (IPLD) program which provides industry exposure, hands-on learning, mentoring, tutoring and other wrap around services to ensure industry pipelines retain their integrity throughout a participant's life cycle in its programs.
While leading EduSerc, he has served as a project manager and consultant to expand student opportunities and exposure to STEM learning in a number of organizations including the University at Buffalo at SUNY, Northrop Grumman, Maryland State Department of Education, and the Prince George's County School System. He expanded his organization across the country in 2006 with an opportunity to consult, train and design STEM summer initiatives through a corporate citizenship initiative program from Northrop Grumman called WORTHY (WORthwhile To Help high school Youth). Now, he trains and runs programs across the country virtually and in-person in career, professional, technical and industry leadership for youth with his nonprofit.
Mr. Smith received his Bachelor of Science degree in electrical engineering in 1995. After graduation, he worked for Motorola on the International Space Station Project. Later, he worked for Sybase where he received many awards for his solutions involving data and asset tracking for the military. He has also served as a Goodwill Ambassador for Education to the United Nations Educational Scientific Cultural Organization (UNESCO) Center for Peace in 2011- 2012, was a founding member of the Phoenix Alumni Chapter the National Society of Black Engineers (NSBE) and served as the Regional II Chairperson of NSBE during this last year in college.
He has received numerous awards including a Lifetime Achievement Award from the New Light Leadership Coalition, he was named in the Top Minority Business Leader Under 40 by the MD/DC Minority Supplier Development Council Source Magazine in 2004 and was named to the Who's Who List Among American Colleges and Universities to name a few.
To accompany his other list of achievements, he has also founded two IT and engineering companies which concentrate in designing industry solutions to help people start, grow and evolve their business in any industry through creative technology solutions, consulting services and supplier diversity.
Currently, he sits on a number of advisory boards including the Delta Foundation Inc., Congressman Steny Hoyer's United States Service Academy Selection Board, Montgomery County Public Schools Business, Management and Finance Program Committee, Prince George's County Public Schools Project Lead the Way (PLTW) Program Advisory Committee.
We sat down (virtually) with Mr. Smith to learn more about his time at the University of Maryland and about his career path since graduation.
Why did you choose to get a B.S. in Electrical Engineering at the Clark School?
I chose to attend the University of Maryland (UMD) for several reasons. I love engineering and growing up I loved to build and make things. I spent a lot of my free time playing video games in the arcade and always wanted to build software like the games I grew up playing. But I always loved to build things related to electronics and robotics.
While I was in high school my older brother was attending UMD, which allowed me to visit from time to time to get familiarized with the campus. I also joined a minority scholars program and was introduced to Mrs. Rosemary Parker, the Director of the Center for Minorities in Science and Engineering, and she inspired me to attend as well. I loved the campus and the school, so it was an easy choice for me.
What was your career path after graduation, and what led you to found EduSerc?
During my time at UMD, I sent my summers working as an intern for a couple different companies and I also was a member and a leader in the National Society of Black Engineers (NSBE). When I graduated with my electrical engineering degree in 1995, I moved to Phoenix, Arizona, to work for Motorola's Space and Technology Group. I loved my time at Motorola, but I knew I wanted to serve the community and replicate my great experience in college for others, so that is what led me to develop EduSerc.
What has been the most rewarding part about leading EduSerc?
The most rewarding since its founding has been watching people grow over time. Watching that lightbulb go off. Once they have conquered something, those are pivotal points in people's lives that we have been able to influence.
Also, since the pandemic began, we have seen a major shift in programming, because we had to change or stop our programs in accordance with the shutdowns. One of the best things about our strategy has been one program that we've been able to implement remotely. A couple years prior to this pandemic, we started an Industry Pipeline Leadership Development Program that served as a combination of all that we do. This program allows us to track and support students and families in any field that they want to pursue. Because it is a nationwide program, we are able to offer it to students in many different cities virtually, so we've really been able to expand during the last three years.
Even virtually on video calls, it is always great to see the impact that we are making. Even the faces that light up on a computer screen has been a rewarding experience.
How did your education in ECE at UMD help to advance you in your career?
Having a base in engineering has helped me to become a better leader, analyst, and a more innovative professional. It gave me a strong foundation to solving problems professionally and personally. My education at the University of Maryland has helped my career tremendously, and has allowed me to communicate and develop my confidence. I held a couple different leadership positions while at UMD. As a freshman and sophomore I was the vice president of a local campus community group, and I held positions as president and regional chairman of the local NSBE.
I have won awards for solving problems in the military that no one else has figured out, for example on an International Space Station Project, I worked on modules and software that went into space.
In Maryland, I was a consultant and placed on a project with Boeing, and worked on software to manage many military aspects. I worked with them to write code and capture changes in the system and came up with solutions within just a few days. I received four awards after that, which normally doesn't happen for contractors! So understanding truth tables helped me to work through those problems.
I also started an IT company called SMITHSolutions, Inc with my brother, and won our first contract with the Federal Communications Commission. One of my biggest achievements has been fixing a corrupt database within six weeks of my starting at the agency. After that, I was promoted very quickly to lead other consultants at the agency. So I credit my engineering education for helping me advance very quickly in my career.
What advice do you have for current ECE Terps?
Always persevere through whatever challenges you are facing. There is always a solution to any problem, and there is always a way of figuring out a problem based on how you define it. Be innovative and unlock your creativity through the core courses of your major and beyond.
Published December 22, 2020