Alumnus Profile: Joseph Drayton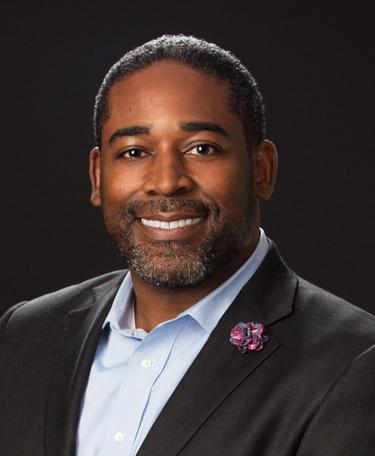 UMD Degree: B.S. '93, Electrical Engineering

A Maryland native, Joseph (Joe) Drayton attended the Baltimore Polytech Institute, an academic institution with an emphasis on STEM education. Upon graduation, he decided to attend the University of Maryland, College Park and when choosing a degree program, Joe took his father's advice and used his engineering background from the Institute to pursue electrical and computer engineering, which was the most difficult and promising degree at UMD at the time.
The math and science courses and logical thinking skills acquired from his education at UMD cut Joe from a particular cloth and helped him tremendously. In addition, Joe was also very active in campus life and held several leadership roles such as President of the Black Student Union and Director of Commuter Affairs for the Student Government, which provided him with excellent practical experience. "UMD offered robust activities to participate in and I was able to collaborate with many diverse individuals and different communities as well as work on dispute resolution and teamwork," said Joe.
After graduating with a degree in Electrical Engineering, Joe decided to follow a significantly different path. Instead of continuing as a Design Engineer with the Baltimore Gas and Electric Company, where he had been working for a number of years, he chose to go to law school.
"As a young black male at the time, I felt that knowing your rights and being able to navigate the legal system and being a resource for others was very important," said Joe.
Following graduation from The University of Pennsylvania Law School in 1997, he moved to New York City and began working with Kaye Scholer LLP in Intellectual Property, Patent, and Commercial Litigation.
Joe is currently a partner for Cooley LLP, an internationally renowned law firm. It is consistently ranked as an elite firm for technology companies. His background knowledge in engineering is an asset to the firm, particularly relating to his areas of specialty. Joe has broad knowledge and experience in patent litigation, trademark and copyright usage, trade dress, design patents and false advertising. As a patent trial lawyer, he has focused on electronic, computer, software, telecommunication, mechanical art, and e-commerce business.
In addition, Joe dedicates time to pro bono work and is known as an advocate and diversity champion. In 2017, he led a team, in collaboration with the Lawyers Committee for Civil Rights Under Law, in a case against the Village of Mastic Beach in New York. Representing several African American tenants, his legal team argued that they had been unlawfully evicted by Village of Mastic Beach Code Enforcement Officials without being provided lawful notice or an opportunity to be heard prior to eviction. The lawsuit was successful in fighting discrimination in housing and constitutional violations based on race and ethnic background.
The success of this lawsuit did not go unnoticed. In part, it led to Joe being awarded the 2018 Distinguished Leader of the Year Award by the New York Law Journal. This award is given annually to lawyers who have shown great performance and impressive leadership skills in their work.
In fact, Joe is no stranger to special recognition. He has been named "One of the Most Influential Black Lawyers" in America by Savoy Magazine twice, in 2015 and 2018. The prestigious list features top partners from leading national law firms and corporate counsel from Fortune 1000 companies. In 2017, the BTI Consulting Group, an independent research company that ranks professional service providers, named him an MVP on their Client Service All-Stars List. Also in 2017, the Metropolitan Black Bar Association honored him as Private Practitioner of the Year. Recognized as one of the top lawyers in the United States, Joe is also active in the American Bar Association Section of Litigation, is an Executive Committee Member of the New York City Bar, and is listed on the IAM Patent 1000 List, which honors the top patent practitioners in the world. Finally, he is also a lifetime member of Omega Psi Phi, an international fraternity which is also the oldest mainly African American fraternity in the country.
As a result of all of his dedication, Joe will be sworn in on August 2, 2018, as the 76th President of the National Bar Association, the oldest and largest United States network of predominantly African American attorneys and judges.
On advice for current Terp engineers who are interested in pursuing law, Joe says, "the education that engineers receive is unparalleled. The world is yours and you have the tools and capabilities to do whatever you want. Engineers can be highly successful as lawyers because they can turn theory into practice. Keep an open mind and you can achieve anything if you put your mind to it!"
Published July 26, 2018