Alumnus Profile: Robert Cobb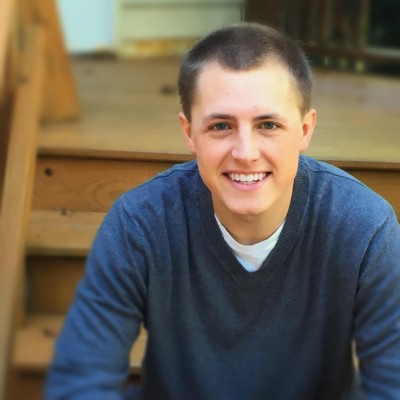 Sometimes educational and work experience choices take an unexpected path. For Rob Cobb (2014), keeping an open mind and a focus on his personal interests eventually led him to the perfect career for him - teaching Web Development at Flatiron School.
Originally enrolled in the Computer Engineering major at the University of Maryland, Rob took a summer job as a programming and robotics counselor at TIC Summer Camp. At TIC, Robert discovered a passion for teaching computer science. After returning to campus that year, he looked to find a course of study that would enable him to pursue that passion. The answer came through the UMD Individual Studies Program.
The Individual Studies Program was created in the mid -1970s to allow students to create their own major when their particular interests do not fit into an already-existing major. Creating your own major requires dedication and perseverance. First, the student must find a faculty mentor who can assist them in selecting courses from multiple departments and plan internships and study abroad programs. The student must then present a written argument for the major and defend it in front of a board comprised of faculty members and deans. After making it through this process, Rob graduated in December 2014 with a B.S. in Entrepreneurship and Innovation in STEM Education.
After graduation, Rob was offered a three-month position in Seattle teaching coding to high school students through a partnership between Flatiron School and Google's Computer Science Summer Institute. Flatiron School is a privately run coding school for adults that teaches skills needed to become software developers and data scientists. In 2017, the school was acquired by WeWork, a company that provides workspace and support to companies large and small. The Flatiron program is an intensive 15-week course that results in a 97% job placement rate and an average starting salary of $75K (results that have been verified by independent audits). Founded in New York City, the school has this year expanded throughout the country.
Following this summer program, Rob felt that he needed more experience coding before he could teach full-time. He accepted a job with a Silicon Valley start-up called Fin, writing software to power the digital side of their Human-computer hybrid personal assistant. During two and a half years as a software engineer, he developed a greater understanding of programming and building products. Then, an unexpected phone call came. The Flatiron School was opening a campus in Washington, DC, and they wanted Rob to teach there.
This was the opportunity that Rob had been waiting for. Having seen some of what it takes to develop and deploy web products, Rob felt ready to pursue the next step. Since February, he has been a Web Development Instructor, teaching adults looking to develop their skills and join the tech industry. He believes that the DC area is growing as a tech base, and that there are opportunities at all skill levels. Recently, he told Technically DC that "DC is a very up and coming, where in San Francisco the tech [world] has been around for a lot longer. It's been relatively small and a relatively close-knit community. It's growing. There's a lot of opportunities for beginners." He continues by saying "I think in order to have a thriving tech scene, you need to have programmers – you need to have programmers that are new, that are learning. The tech scene needs to be accessible. You need to be able to break into it."
By combining his work experience in technology with his love of teaching, Rob has created his own path to success. His story demonstrates that it is possible to think outside the box when it comes to charting your course, being ready for new situations and jumping at opportunities when they arise.
Published October 15, 2018