Department Recognizes Outstanding Teaching Assistants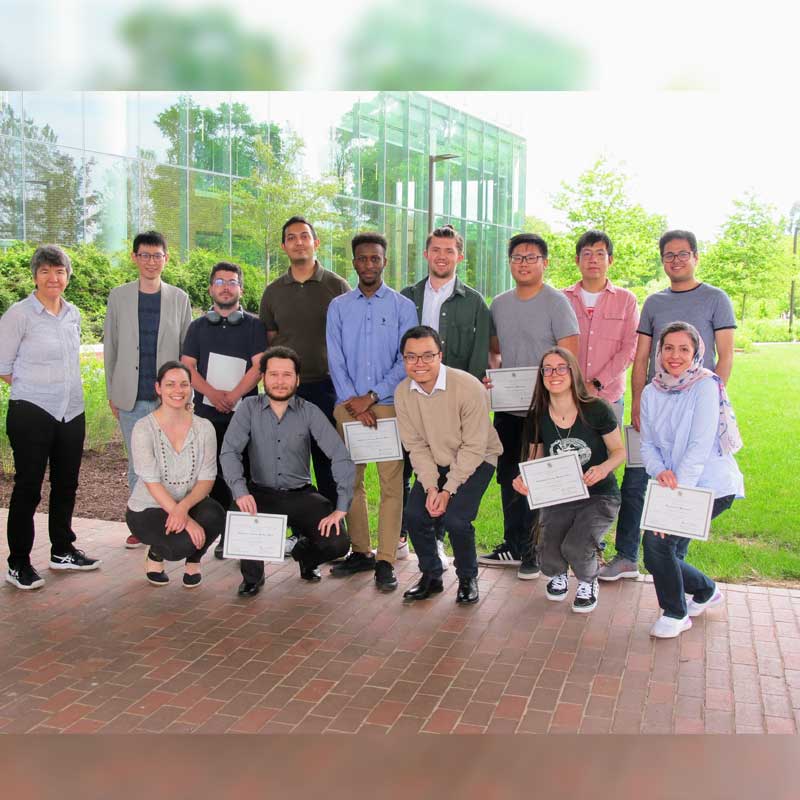 On Wednesday, May 18, the The Department of Electrical and Computer Engineering Graduate Department hosted the 2022 Outstanding Teaching Assistant (TA) and Outstanding TA Training and Development Awards Ceremony.
Individuals are awarded based on faculty recommendations and TA evaluations.
The following students were awarded Outstanding TA Awards:
Michael Pedowitz (ENEE 413)
Ti Xie (ENEE 380)
Faisal Hamman (ENEE 324)
Sidra Gibeault (ENEE 446)
Jair Certorio (ENEE 245)
Timothy Henderson (ENEE 445)
Khoa Pham (ENDD 4081)
Wei-Lun Hsu (ENEE 692)
The following were recognized with Outstanding TA Training & Development Awards:
Arafat Hasnain
Fatemeh Alimardani
Wei-Hsiang Wang
Matin Motaheb
Michael Pedowitz
Joseph Messou
Lei Pan
Graduate students, faculty and staff enjoyed the beautiful weather outdoors under the Iribe Cantilever for the first in-person event in more than two years!
Published May 26, 2022