ECE Graduate Programs Ranked 14th Nationally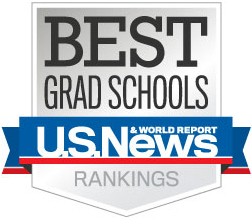 The U.S. News & World Report's 2021 America's Best Graduate Schools survey ranked each of the University of Maryland's Electrical Engineering and Computer Engineering programs #14 in the nation, up from #16 last year.
Now ranked in the top 15 and in the top five on the East Coast, over 400 electrical and computer engineering graduate students in the department are supported by extensive funding as well as numerous state-of-the-art research laboratories leading research activities in speech and image processing, cybersecurity, quantum information processing, communication networks, robotics, control systems, system and computer architecture, VLSI design and testing, semiconductor materials and devices, MEMS, photonics, fiber optics, microwave sources, ion beam lithography, and plasma science, among others.
"I am pleased with the new rankings that partially reflect the tremendous successes that our faculty have been able to achieve in emerging and cutting-edge research areas across electrical and computer engineering," said ECE Professor and Chairman Joseph JaJa.
U.S. News and World Report ranked the Clark School 20th in the nation.
Visit the U.S. News & World Report website for the complete 2021 rankings.
Published March 18, 2020