Interview with Edward Ott in SIAM News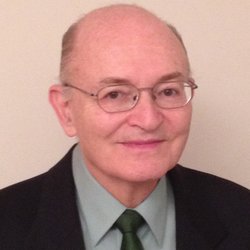 SIAM News, The news journal of the Society for Industrial and Applied Mathematics (SIAM), interviewed Prof. Edward Ott (ECE/Physics/IREAP) about his Jürgen Moser Lecture Award on February 26, 2018. The article appears in the "Happening Now" section of SIAM News, and highlights Prof. Ott's award, education, and research interests. View Prof. Ott's interview here.
Prof. Ott was awarded the Jürgen Moser Award at the 2017 SIAM Conference on Applications of Dynamical Systems, held May 21-25, 2017 at Snowbird Ski & Summer Resort in Snowbird, Utah. He delivered the 2017 Jürgen Moser Lecture on "Emergent Behavior in Large Systems of Many Coupled Oscillators," on May 21, 2017.
The Jürgen Moser Award is conferred biennially by the Society of Industrial and Applied Mathematics. Prof. Ott was recognized for his distinguished and sustained contributions to the field of nonlinear dynamics, and for his service to the nonlinear dynamics community.
Published February 28, 2018