Khaligh named Editor-in-Chief of IEEE Transactions on Transportation Electrification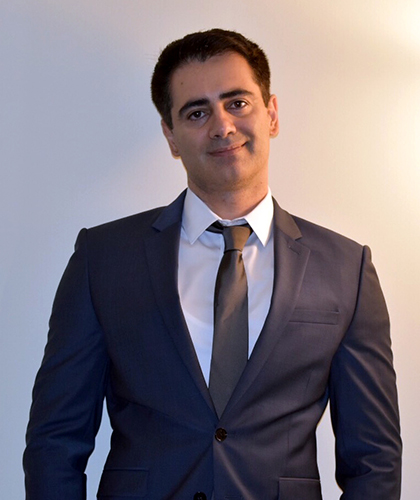 Professor Alireza Khaligh (ECE/ISR) has been named the next Editor-in-Chief of the IEEE journal, Transactions on Transportation Electrification. His three-year term will begin in April 2023. Khaligh will succeed the current Editor-in-Chief, Mahesh Krishnamuthy of Illinois Institute of Technology.
The quarterly journal covers aerospace; components, circuits, devices and systems; power, energy and industry applications; and transportation. It is focused on components, sub-systems, systems, standards, and grid interface technologies related to power and energy conversion, propulsion, and actuation for all types of electrified vehicles including on-road, off-road, off-highway, and rail vehicles, airplanes, and ships.
The journal is sponsored by the IEEE Power Electronics Society, the IEEE Industry Applications Society, the IEEE Power & Energy Society and the IEEE Vehicular Technology Society.
Published June 28, 2022