Mayergoyz and Tyagi's Publication Chosen as an Editor's Pick by AIP Advances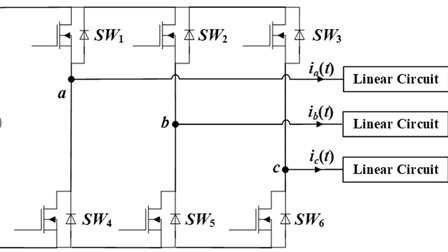 A new paper by Electrical and Computer Engineering Ph.D. student Siddharth Tyagi, and Distinguished University Professor Isaak Mayergoyz, has been published and selected as an Editor's Pick by AIP Advances. Articles that have been chosen by the editors are some of the most noteworthy articles published in the journal, and once published, they are displayed on the journal's homepage.
In the paper, "Optimal time-domain pulse width modulation for three-phase inverters," an optimal time-domain technique for pulse-width modulation (PWM) in three-phase inverters is presented. This technique is based on the time-domain per phase analysis of three-phase inverters for linear, balanced output load circuits.
Published February 14, 2020