Mayergoyz Delivers Plenary Lecture at ISEM 2007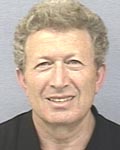 Professor
Isaak Mayergoyz
was a plenary speaker at the 13th International Symposium on Applied Electromagnetics and Mechanics (
ISEM 2007
), held at the Kellogg Conference Center in East Lansing, Michigan, September 9-12, 2007. Dr. Mayergoyz spoke on the subject of "Electromagnetic Analysis of Plasmon Resonances in Nanoparticles."
ISEM focuses on the application of electromagnetics and mechanics in a number of disciplines, including advanced magnetic engineering, dynamics, and control, micromagnetism and hysteresis, applied superconductivity, nuclear fusion technology, and laser and particle beams. The symposium emphasizes both basic science and early engineering developments in these interdisciplinary fields, and strongly encourages practical application of emerging technologies to problems of direct relevance to industries.
Professor Mayergoyz will speak about Plasmon Resonances in Nanoparticles on September 28 here at the University of Maryland for the ECE Colloquium series.
Published September 19, 2007