Mayergoyz Receives Patent for Data Recovery Research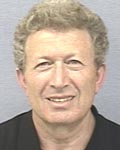 A University of Maryland group consisting of ECE Professor Dr.
Isaak Mayergoyz
, ECE Research Associate Dr.
Chun Tse
, and Laboratory for Physical Sciences Senior Engineer Dr.
Charles Krafft
, has received
U.S. patent number 7,002,762
for their invention, titled "Method for intersymbol interference removal in data recovery."
The invention allows users to perform drive-independent data recovery after a catastrophic drive failure using a special method in which intersymbol interference is removed and the readback signal corresponding to the original data is preserved.
More information is available at the U.S. Patents website: http://www.uspto.gov/.
Published February 28, 2006