Origin Wireless Wins Two 2021 CES Awards, Including Best Innovation Award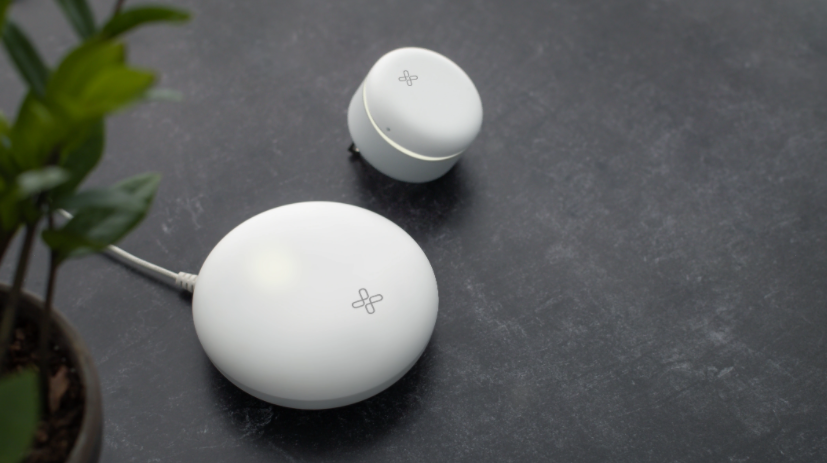 Origin Wireless AI, a high-tech startup led by Distinguished University Professor K.J. Ray Liu, recently won the CES 2021 Best Innovation Award for the company's Health Remote Patient Monitoring (Origin RPM), an innovative software and hardware solution that allows caregivers to monitor their patients without wearable devices, cameras or other devices to help provide privacy. CES 2021 was held virtually, January 11-14.
Origin RPM is a powerful Wi-Fi sensing solution designed to provide caregivers with reliable and useful real-time data regarding patients or residents. The "Wellness Pod" devices apply advanced wirelessAI™ signal processing techniques to standard Wi-Fi protocols to track meaningful ambient insights with superior accuracy. These devices are equipped with Origin's versatile Wi-Fi sensing software that analyzes tiny fluctuations of Wi-Fi signals to derive motion data. As the world's first health product to utilize wirelessAI™, caregivers can now monitor motion, activity, breathing and even sleeping patterns of patients without binding them to wearable devices or installing motion sensors and cameras throughout the homes.
"This CES Innovation Award proves that Origin RPM is unlike anything available within the health industry today," Dr. Ray Liu, Founder of Origin, said in a press release. "The immense technological advantages of using Wi-Fi sensing versus traditional wearable and camera devices provide around-the-clock insightful daily activity data of patients and residents without compromising their independence or privacy, while bringing peace of mind to caregivers and loved ones."
Origin also won a CES 2021 Innovation Award for the new launch of Hex Home, a do-it-yourself (DIY), wave-based home security system that is revolutionizing the smart home industry. This innovative solution is easy to use, simple to install and extremely accurate. Designed with simplicity in mind, Hex requires only three steps to set up: download app, plug in and connect to WiFi.
With Hex Home, users no longer have to worry about false alarms. Using AI technology, Hex Home has 10 digitally adjustable sensitivity levels designed to reduce false alarms by filtering out pet and mechanical motions. This digital sensitivity is unique to Hex's WiFi sensing-based security. Leveraging Origin Wireless AI, a highly innovative approach to WiFi sensing, Hex Home's groundbreaking technology applies advanced signal processing techniques to standard WiFi protocols to derive meaningful ambient insights. This unique technology is protected by more than 30 patents.
There have been three CES awards received by Origin, as their wireless AI technology can detect the spatial state only by analyzing the WiFi radio signals, since its winning of the CES Innovation award in 2020.

The CES Innovation Awards program, owned and produced by the Consumer Technology Association (CTA)®, is an annual competition honoring outstanding design and engineering in consumer technology products across 28 product categories. An elite panel of industry expert judges, including members of the media, designers, engineers and more, reviewed submissions based on innovation, engineering and functionality, aesthetic and design.
Published February 18, 2021