Papamanthou Invited to Speak at UC Berkeley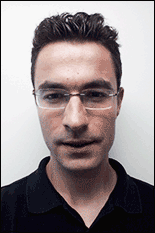 Papamanthou Invited to Speak at UCBerkeley
Professor Charalampos (Babis) Papamanthou gave an invited lecture at University of California Berkeley as part of their Trust Security Seminar series. He spoke on "Trustworthy Computing with Untrusted Resources" on April 30, 2015.
In the age of big data, cloud computing plays a major role in processing an analyzing massive amounts of information. Services like Amazon S3 and EC2 offer easily accessible outsourced storage and computation, gradually replacing our local hard drives and desktop machines. However, many security concerns have come to light in this new paradigm. In an untrusted cloud setting, users' data and computations can be potentially tampered with and sensitive data could be leaked to unauthorized parties. Papamanthou reviewed his research on theory and systems for efficiently verifying cloud storage queries as well as more expressive queries including conjunctive and disjunctive keyword search, SQL, range search and geometric processing queries, usually appearing in information retrieval and data streaming applications.
Papamanthou's talk also highlighted some of his recent work on cloud privacy concerning efficient and parallel searching of dynamic encrypted data and will finally talk about a private cloud-based e-mail system (Pmail) with searching capabilities that he and his colleagues are developing at Maryland.
Charalampos (Babis) Papamanthou is an assistant professor of Electrical and Computer Engineering at the University of Maryland. He is also affiliated with the Institute for Advanced Computer Studies (UMIACS) where he is a member of the Maryland Cybersecurity Center (MC2). He received the 2013 University of Maryland Invention of the Year award and the 2014 ECE Jimmy Lin Award for Invention for his work on secure cloud storage.
Published May 4, 2015