UMD Undergrads Encourage STEM Study in Teens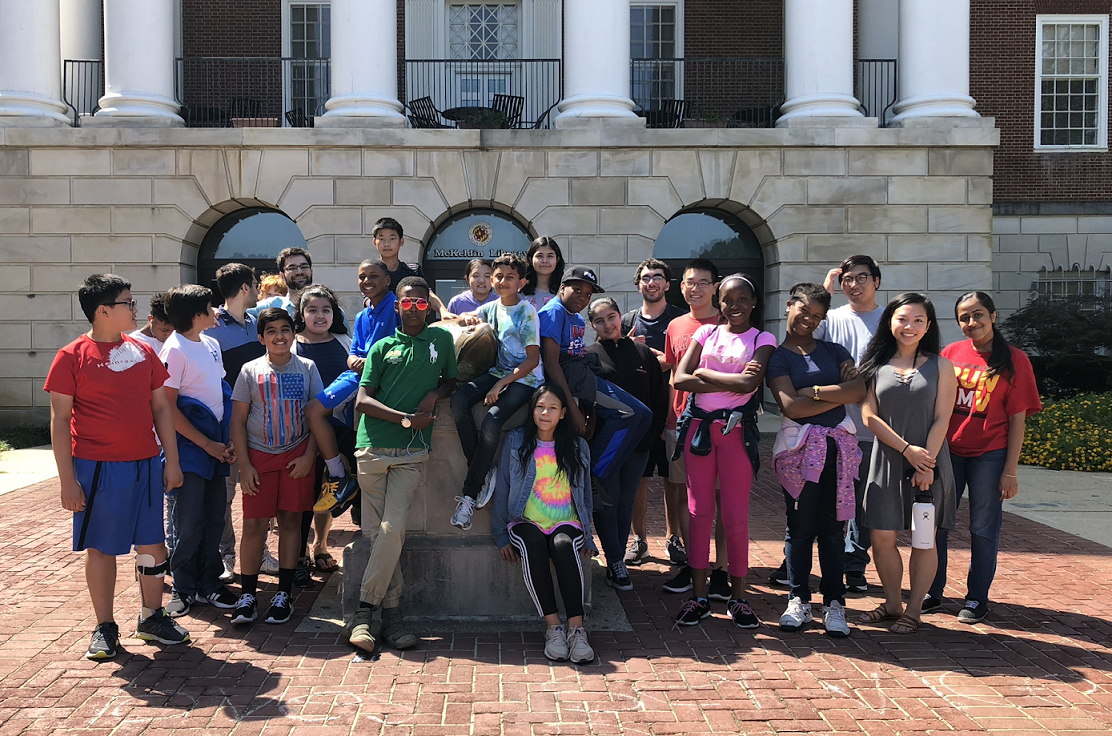 Over the summer, the University of Maryland (UMD) student-led program, InnoWorks, offered a STEM workshop to middle school students from around the state, but primarily from Prince George's County. The goal of this free, summer program is to ignite a passion for science and technology in underprivileged kids, to teach them fundamental problem-solving skills, and to promote teamwork.
Projects cover a range of scientific topics, all of which are taught by engineering and science majors. This summer's participants built lava lamps, thermometers and sundials. They learned about different forms of energy and spectroscopy. They extracted DNA from strawberries, built towers out of spaghetti, cooked hot dogs and marshmallows with a homemade oven using mirrors, and toured the Terps racing shop.
Nam Sun Wang, an associate professor in the Department of Chemical and Biomolecular Engineering (ChBE), has served as the InnoWorks faculty advisor for the last ten years.
"It's highly commendable that UMCP students are taking the initiative – year after year - to promote STEM for middle school kids," said Wang. "The students do all the fund-raising and all the preparatory work that culminated in this week-long summer camp for kids. I'm especially proud of them."
InnoWorks Co-directors Hakan Berk (an electrical engineering senior) and Seth Cohen (a biochem senior) organized this year's curriculum.
"Before each daily activity, we had a short presentation to introduce the topic, and any future careers associated with the activity," said Berk. "After each activity, we'd talk about what happened and why, and encourage the kids to start thinking like scientists - they told us that they did more scientific activities during this one week of camp than they did throughout the entire school year!"
The program is supported by funding raised via a LaunchUMD campaign and private donations, which Berk and Cohen used to purchase supplies and food. Moreover, The Bagel Place in College Park has generously donated breakfast and lunch items for the students to snack on for the past three years. This year's camp took place August 20-24, 2018, in the Kay Boardroom of the Kim Building.
The UMD InnoWorks program is a chapter of the nonprofit United InnoWorks Academy, which is sponsored by corporations including GlaxoSmithKline and Cisco Systems, and various universities in the U.S. and abroad.
For additional information, visit the UMCP InnoWorks website or contact Professor Wang (nsw@umd.edu).
Published September 23, 2018