Walker and Young Recognized for 25 Years of University Service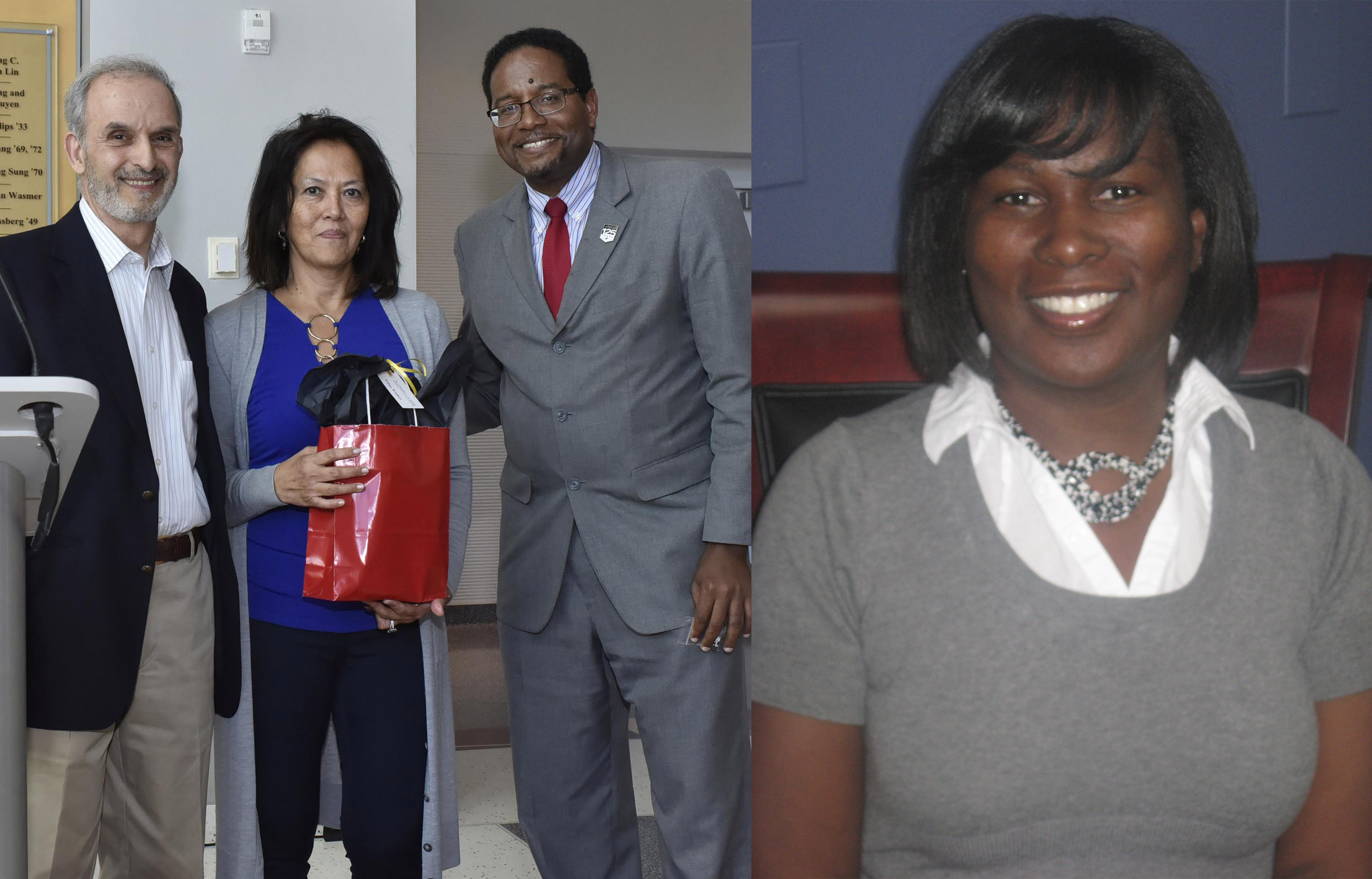 On Tuesday, April 16th, the Clark School hosted its Staff Reception and Service Awards Ceremony. This annual event recognizes the vital contributions of staff members and includes special recognition to staff members who have reached 20, 25, 30 or more years of service to the University community. Two valued members of the ECE Staff were honored for their outstanding service at this year's event: Edna Walker and LaShanna Young, who are both celebrating twenty-five years with the University this year. The event was held in the Rotunda of the Kim Engineering Building.
Edna Walker has spent the past twenty-five years contributing to the success of the Computer Science Department, the Institute of Advanced Computer Studies, and the Department of Electrical and Computer Engineering. She joined ECE in 2016 as the Coordinator in the ECE Chair's Office. As the first contact for many visitors to the department, Edna oversees a variety of integral components to the program, including faculty appointments, promotion and tenure, coordinating the department's calendars and conference rooms and event planning.
LaShanna Young is the ECE Director of Payroll and Human Resources. She has been a valuable resource in the Department for the past 19 years. Prior to joining ECE, LaShanna worked with the Smith School of Business, as well as St. Mary's College of Maryland. Her knowledge of university policies and procedures regarding payroll and human resources is noteworthy and has been extremely beneficial to the department. In addition, she volunteers her time extensively to numerous committees, pilot groups and other activities throughout the campus.
Both LaShanna and Edna are valuable assets to the ECE Department. Their contributions and dedication to the University of Maryland have been recognized and greatly appreciated.
Published April 19, 2019