University of Maryland Selected as Partner for New Research Consortium for Artificial Intelligence and Machine Learning
The research consortium known as Research in Applications for Learning Machines (REALM) was established to foster collaboration between leading universities with strong machine learning and artificial intelligence programs.
FOR IMMEDIATE RELEASE April 30, 2019
CONTACT:
Kara Stamets
301 405 4471
stametsk@umd.edu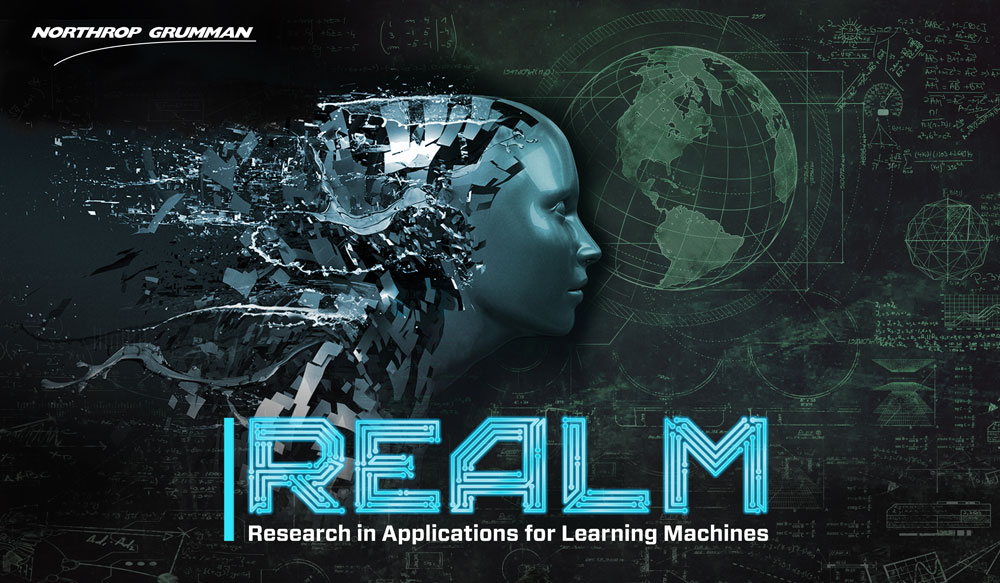 College Park, Md. — Machine learning researchers at the University of Maryland (UMD) are part of Northrop Grumman Corporation's (NYSE: NOC) newly launched research consortium known as Research in Applications for Learning Machines (REALM). The consortium has given $1.2 million in research funding to three multi-university team partners.
REALM is a unique industry-academia partnership advancing research, fostering collaboration, and addressing technological challenges in machine learning, cognition and artificial intelligence.
The UMD-led team is exploring concepts such as learning from few labels, domain adaptation of object detection, tracking and recognition algorithms across multi-sensors, and building 3D models from aerial and ground-based images using generative adversarial networks.
The project is led by Distinguished University Professor and Minta Martin Professor of Engineering, Rama Chellappa. He is joined by Professors Rene Vidal and Vishal Patel from the Johns Hopkins University, and Prof. Aswin Sankaranarayanan from Carnegie Mellon University. The collaborators will work on basic and applied research with other university researchers to address key customer applications, including multiple sensor track classification, identification and correlation; situational knowledge on demand; and quantitative dynamic adaptive planning.
"Over the last decade, machine learning and AI have become the dominant technologies in many sectors," said Chellappa, who holds appointments in UMD's Departments of Electrical and Computer Engineering and Computer Science and Institute for Advanced Computer Studies (UMIACS). "By giving this grant to the UMD-led team, Northrop Grumman is enabling the incorporation of machine learning and AI technologies for understanding multi-sensor and multimodal data."
The universities participating in the other two REALM projects are Carnegie Mellon University, Johns Hopkins University, Massachusetts Institute of Technology, Purdue University; Stanford University; the University of Illinois at Chicago; and the University of Massachusetts Amherst.
"In today's environment, machine learning, cognition and artificial intelligence are dramatically reshaping the way machines support customers in their mission," said Eric Reinke, vice president and chief scientist, mission systems, Northrop Grumman. "The highly complex and dynamic nature of the mission demands an integrated set of technologies and we are excited to partner with academia to enhance our customers mission."
Northrop Grumman is a leading global security company providing innovative systems, products and solutions in autonomous systems, cyber, C4ISR, space, strike, and logistics and modernization to customers worldwide.
About the A. James Clark School of Engineering
The University of Maryland's A. James Clark School of Engineering is a premier program, ranked among the top 20 in the world. Located just a few miles from Washington, D.C., the Clark School is at the center of a constellation of high-tech companies and federal laboratories, offering students and faculty access to unique professional opportunities.
Our broad spectrum of academic programs, including the world's only accredited undergraduate fire protection engineering program, is complemented by a vibrant entrepreneurial ecosystem, early hands-on educational experiences, and participation in national and international competitions.
The Clark School is leading research advancements in aerospace, bioengineering, robotics, nanotechnology, disaster resilience, energy and sustainability, and cybersecurity. From the universal product code to satellite radio, SMS text messaging to the implantable insulin pump, our students, faculty, and alumni are engineering life-changing innovations for millions. Learn more at www.eng.umd.edu.