13th ECE Spring Internship and Career Fair Attracts 34 Employers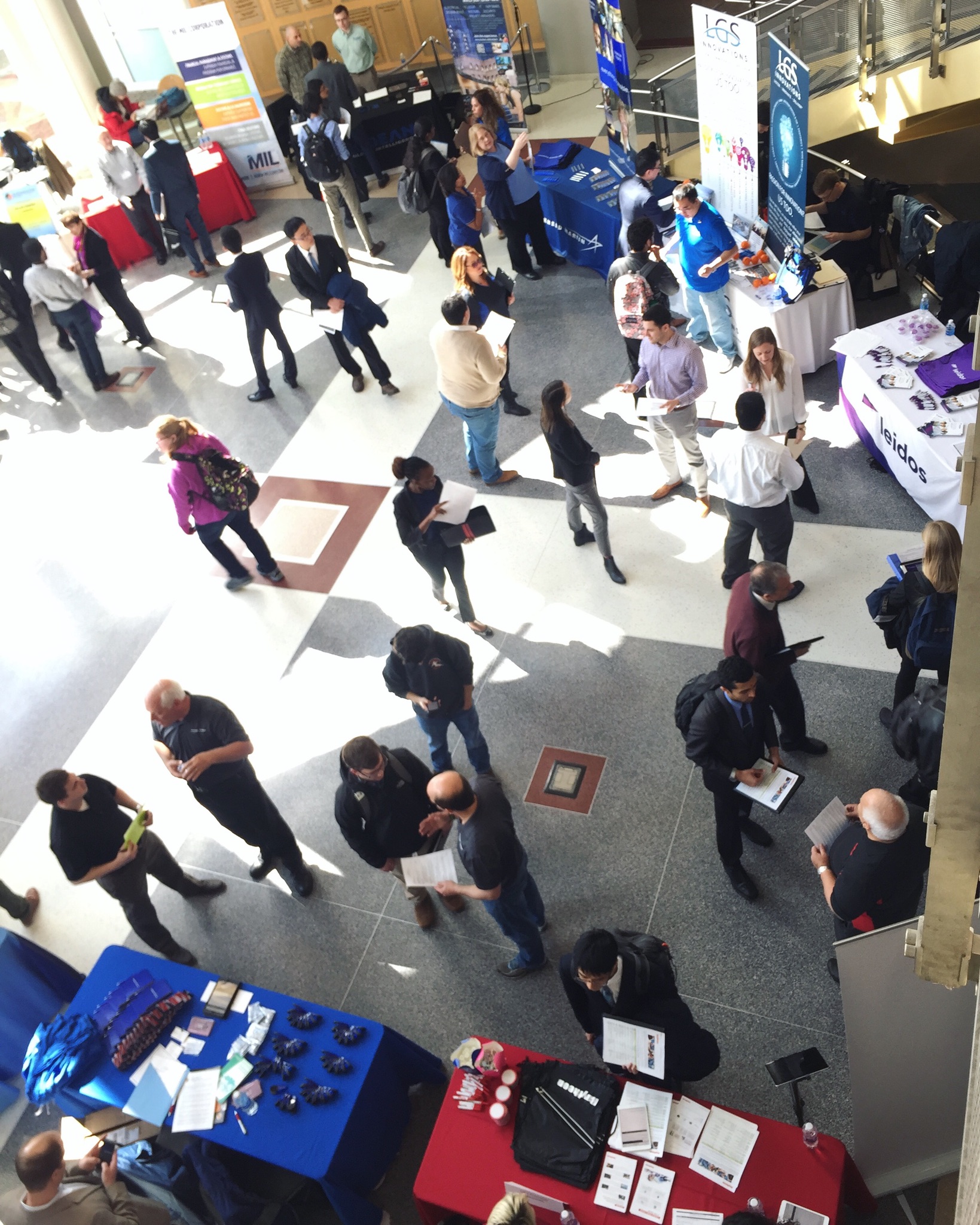 The 13th annual Electrical and Computer Engineering (ECE) Spring Internship and Career Fair attracted 34 employers on March 10th, 2017 in the Jeong H. Kim Engineering Building. Career Fair booths were stationed on the first floor of the Kim building and a photo booth was added on the second floor to provide students with free headshots to use for professional networking sites such as LinkedIn.
The ECE department hosted the following employers:
Advanced Technology and Research Corp, Appian, Booz Allen Hamilton, Cadence Design Systems, Capital One, Cipher Tech Solutions, Department of State, Eaton, Fourth Dimension Engineering, Hughes Network Systems, Intelligent Automation, Inc., Key Tech, KeyW Corporation, Leidos, LGS Innovations, Lockheed Martin, M.C. Dean, Mil Corp, Morningstar Corporation, Mobile Posse, Motorola Solutions, National Security Agency, Northrop Grumman Corporation, PreTalen Ltd., Raytheon, Shared Spectrum Company, STEER Tech LLC, Tecore Networks, The Johns Hopkins University Applied Physics Laboratory, U.S. Naval Research Laboratory, UltiSat, Inc., Vencore, VES, LLC., and ViaSat.
The participating employers offered opportunities for internships and full-time positions. The event helps organizations to network with UMD students and build brand on UMD's campus in an efficient fashion. The fair is co-sponsored by the Engineering Co-op and Career Services Office. The Fall ECE Career Fair will be held in October 2017.
Published March 15, 2017