Computer Engineering Students Participate in Break Through Tech's Inaugural Micro-Internship Program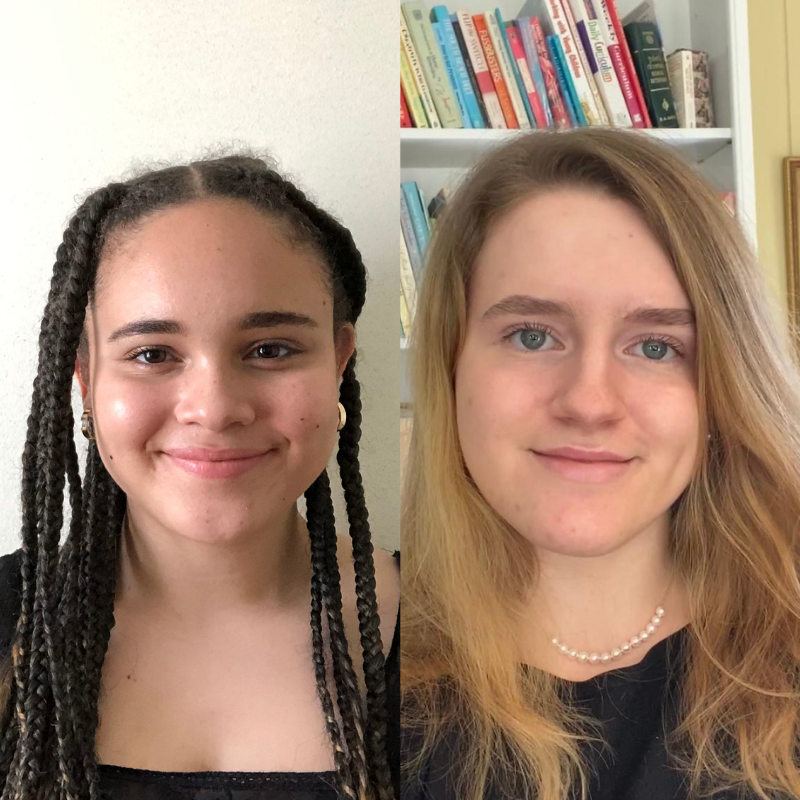 Break Through Tech DC at the University of Maryland launched its first Sprinternship™ program, which provides opportunities for women (cis and trans), nonbinary individuals, and other underrepresented groups who are current first- or second-year students to participate in paid, three-week micro-internships. Sprinternship host organizations design unique projects for students to develop tech innovations and dive deep into unmet needs or unanswered questions.
Of more than 200 applicants, 59 UMD students were selected to participate in the 2022 Sprinternship™ program – including two computer engineering majors, Mia NdousseFetter and Mary Redpath.
Mia NdousseFetter
Mia NdousseFetter is a first-year computer engineering student at UMD. She grew up in Montgomery County, Maryland. Her Sprinternship placement is in UMD Dining Services. In this role, she will be working alongside motivated peers to assess the department's uses of technology. "I'm looking forward to gaining more professional experience and getting an inside look at how important technology is for UMD Dining Services," says Mia.
She chose to major in computer engineering because she wanted to learn more about how computers work along with programming and computer science material. She also enjoys tackling problems from an engineering perspective. In her free time, Mia likes to do creative activities such as acrylic painting and digital art.
Mary Redpath
Mary is from Centreville, Maryland. She has been involved with Girl Scouts since kindergarten and is eager to inspire younger women to get involved in STEM. She loves expressing herself through art, especially painting. Mary was placed with Goodshuffle and loves it so far. "They have a great company culture and have been very welcoming," says Mary. "They're an event rental software company so they have tasked us with creating a mobile application for fulfillment workers."
Mary is looking forward to using her Javascript and Angular knowledge at Goodshuffle to create an application that enhances workflow for fulfillment workers during her Sprinternship. She is happy to be applying her technical skills to help with a real world problem. She chose to major in computer engineering because she loves math, computer science, and electronics, and can combine her passion for software and hardware in one major.
Published January 13, 2022