The 16th ECE Fall Career Fair Attracts 40 Employers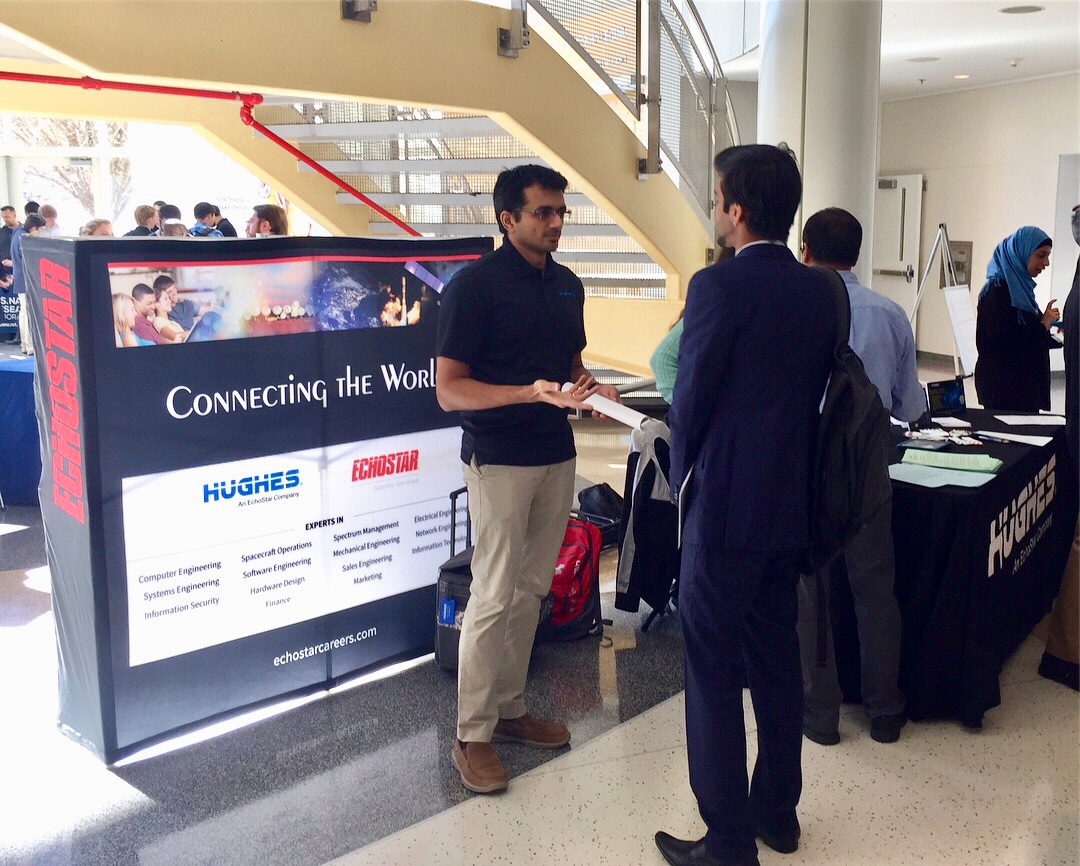 The 16th annual Electrical and Computer Engineering (ECE) Career Fair was held on October 19th in the Jeong H. Kim Engineering Building. Hundreds of students and alumni had the opportunity to collect information from representatives from 40 different companies.
The participating employers offered opportunities for internships and full-time positions, and students were able to make connections and network with potential employers, mentors, and peers.
The ECE Department holds the career fair twice a year: once in the fall and once in the spring. The fair is co-sponsored by the Engineering Co-op and Career Services Office.
"It's all about jobs," says Romel Gomez, ECE Professor and Associate Chair for Undergraduate Education. "We are doing everything we can to help our students find jobs and internships that best suit their interests and skill set while giving companies access to a talented and diverse pool of potential employees."
Published October 25, 2018