Alum Sean Andersson named Mechanical Engineering Department chair at Boston University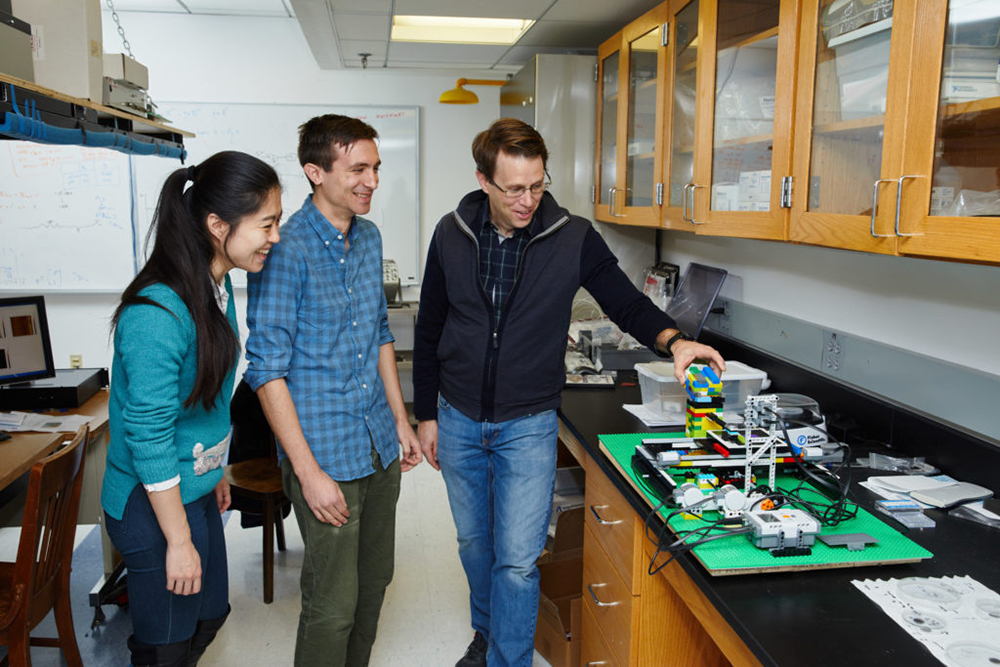 Alum Sean Andersson (ECE Ph.D. 2003) has been named chair of the Boston University Mechanical Engineering Department. He had been serving as interim chair of the department since July 2022, and has been on the university's faculty since 2006.
A former student of Professor P. S. Krishnaprasad (ECE/ISR), Andersson has conducted research in advanced systems and control theory with applications in scanning probe microscopy, dynamics in molecular systems, and robotics operating in real-world environments. In addition to his active research program, since 2019 Andersson has served as director of the Master of Science program in Robotics & Autonomous Systems and is helping to create a new Robotics & Autonomous Systems Teaching and Innovation Center.
"I am extremely excited to build upon the strengths of our department, including, of course, our amazing faculty and their passion for their research and for teaching," Andersson said. "I am confident that working together we can continue, and even accelerate, our upward trajectory."
A senior member of the Institute of Electrical and Electronics Engineers (IEEE), Andersson has served as associate editor for several journals, including IEEE Transactions on Automatic Control and the Society for Industrial and Applied Mathematics' SIAM Journal on Control and Optimization. He has advised 15 PhD students and earned the BU College of Engineering Service Award in 2019.
--ISR thanks Boston University for this story. Read the original here.

Published June 19, 2023