Alumnus Profile: Josh Goldberg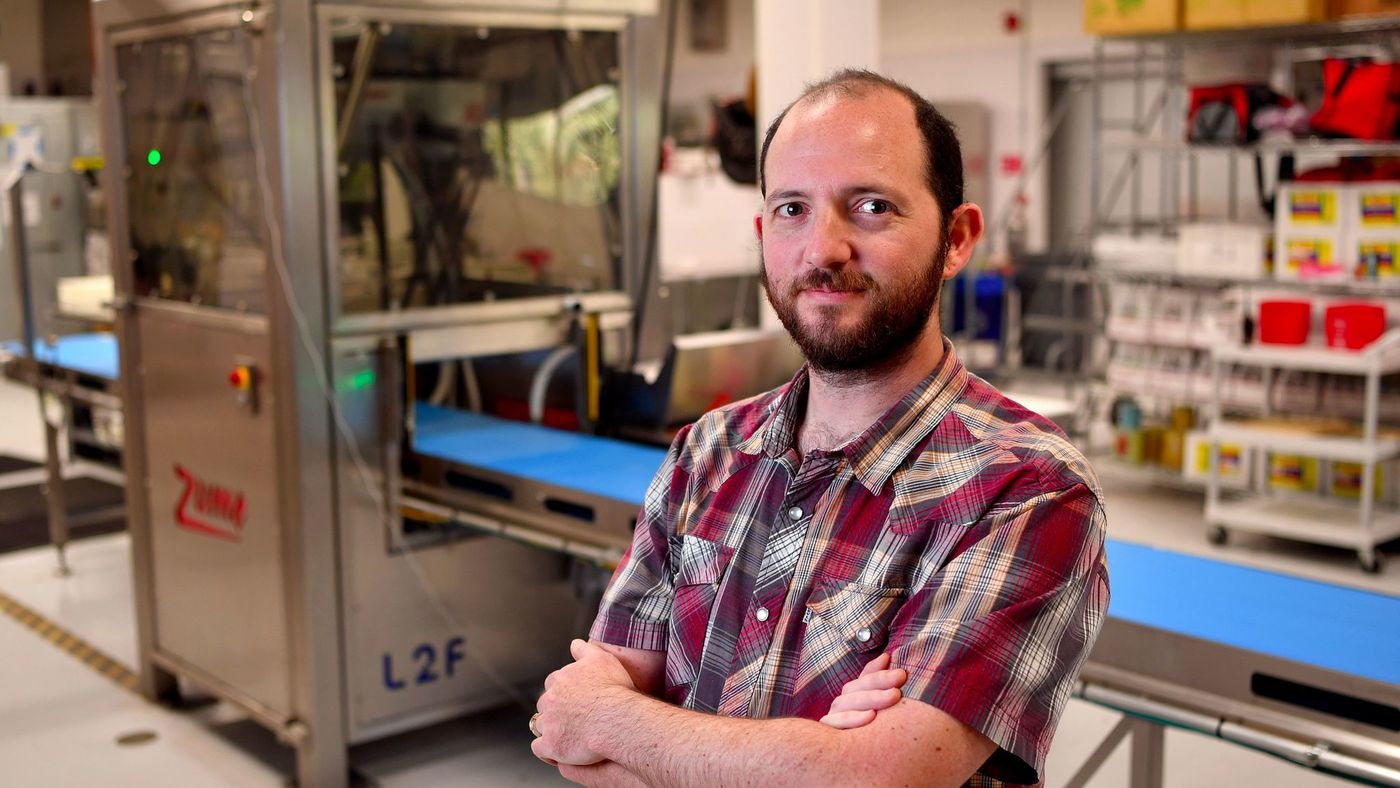 UMD Major: Electrical Engineering

Josh Goldberg is the Chief Technology Officer of Zume Pizza, an automated pizza delivery company in Mountain View, California. At Zume, Josh leads the engineering team to implement both the revolutionary logistics system for Zume's Cooking en Route technology, and the cooperative automation systems that help people (Pizzaiolos) and their robot kitchen assistants make pizza more efficiently. By designing the robots to do the repetitive, boring and dangerous tasks, like putting your hands into an 800 degree oven, Zume's pizzaiolos can focus on the more artisanal tasks of prepping and crafting the pizzas. Highlighted in The Los Angeles Times, the Zume Pizza kitchen can make 10 times the number of artisan pizzas than a pizzeria with comparable staff. The technology developed by Zume has also led to the World's First Baked-on-the-Way (#BOTW) vehicle, which ensures that your pizza is delivered fastest from the oven. Prior to joining Zume, Josh worked on a range of targets from standalone applications and traditional asynchronous client-server interactions to modern iOS/android apps and web services.
It was during the Dot-com era that Josh was an electrical engineering student at the University of Maryland, College Park (UMD). Here, he met and became business partners with a UMD political science student, and they started 3io, Inc., a web-hosting company. Josh built the software for the enterprise, and after 19 years it is still running today. Josh decided to switch gears to focus on software development and he joined a local start-up located in Washington, DC called liquidation.com. However through 3io, he made new contacts located in California and made the move from the east to the west coast. From that point on, Josh worked at a variety of tech companies, and in 2015 he was introduced to the founder of Zume pizza. Two and a half years later, he is still developing and maintaining the systems at Zume to provide customers with fresh pizza, high quality ingredients and quick delivery, and loving it. He also grew the engineering department from one (himself) to eighteen engineers in multiple teams, and notes that he is on a "strict pizza diet!"
"Thanks to attending UMD, I met my friend and business partner which kick-started my career in the dot.com industry, but importantly, thanks to the foundation courses that I took in the ECE Department, I was able to build critical skills in electrical engineering that I apply at Zume today." One of his first projects as CTO of Zume was to build a pizza oven, and Josh emphasized that he wouldn't have been able to build it without his engineering knowledge gained from his time at UMD.
UMD's ECE Department's cross-disciplinary course Introduction to Engineering Design was eye-opening for Josh, as he had the opportunity to lead his first engineering team project, which was to design and apply mechanical and electrical engineering parts and concepts to build bathroom scales. Of the experience Josh says, "I still remember to this day what I learned from that experience. It has helped me with the basics of working with parametric CAD tools for example, plus to design electronics and to direct and manage a team."
Originally, Josh aspired to design silicon and circuits and also grew up around electrical engineers, which led him to attend the ECE Department at UMD. The Virginia native notes that "UMD is a great school. I have a long family history of attending the university, including both of my parents, and about 60 of my family members; it is pretty much a tradition now!" While at UMD, Josh enjoyed the fun hands-on labs and still has some of the lab books from those courses, which have helped him refer to while working on many of his side projects.
On advice Josh has for current Terps, he says, "open your mind, because opportunity comes knocking in strange places. I never thought that I'd be working in food service, but it has been the best job I've ever had."
Published March 1, 2018