ECE Alumnus Briskman Wins 2017 IAF Hall of Fame Award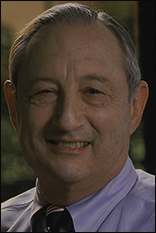 On April 24, 2017, ECE Alumnus and co-founder of Sirius XM Radio, Robert D. Briskman (M.S. E.E.'61), received the 2017 International Astronautical Federation (IAF) Hall of Fame Award for his outstanding contribution during the course of his career to the progress of astronautics within the framework of the IAF activities.
This IAF award is intended to reward personalities for their contributions to the progress of astronautics and the Federation. The IAF Hall of Fame consists of a permanent gallery of these personalities, including a citation, biographical information, and a picture, in a special section of the IAF's website.
In 1991, Briskman co-founded Sirius Satellite Radio, now Sirius XM Radio, where he is currently Technical Executive. He obtained his Bachelor of Science degree in engineering from Princeton University in 1954 and his Master's Degree in electrical engineering from the University of Maryland in 1961. Throughout his career, he has worked for the Geostar Corporation, Communications Satellite Corporation (COMSAT), NASA, IBM, and the Army Security Agency. He also served two years of service in the military as an Electronic Countermeasures Analyst Officer, for which he was awarded the Army Commendation Medal. He has received numerous honors, authored more than 50 technical papers, and holds many U.S. and Foreign patents.
He will receive a certificate for his award during the closing ceremony at this year's 68th International Astronautical Congress, which will be held in Adelaide, Australia from September 25-29, 2017.
Published June 7, 2017