ECE Recognizes 2023 Outstanding Teaching Assistants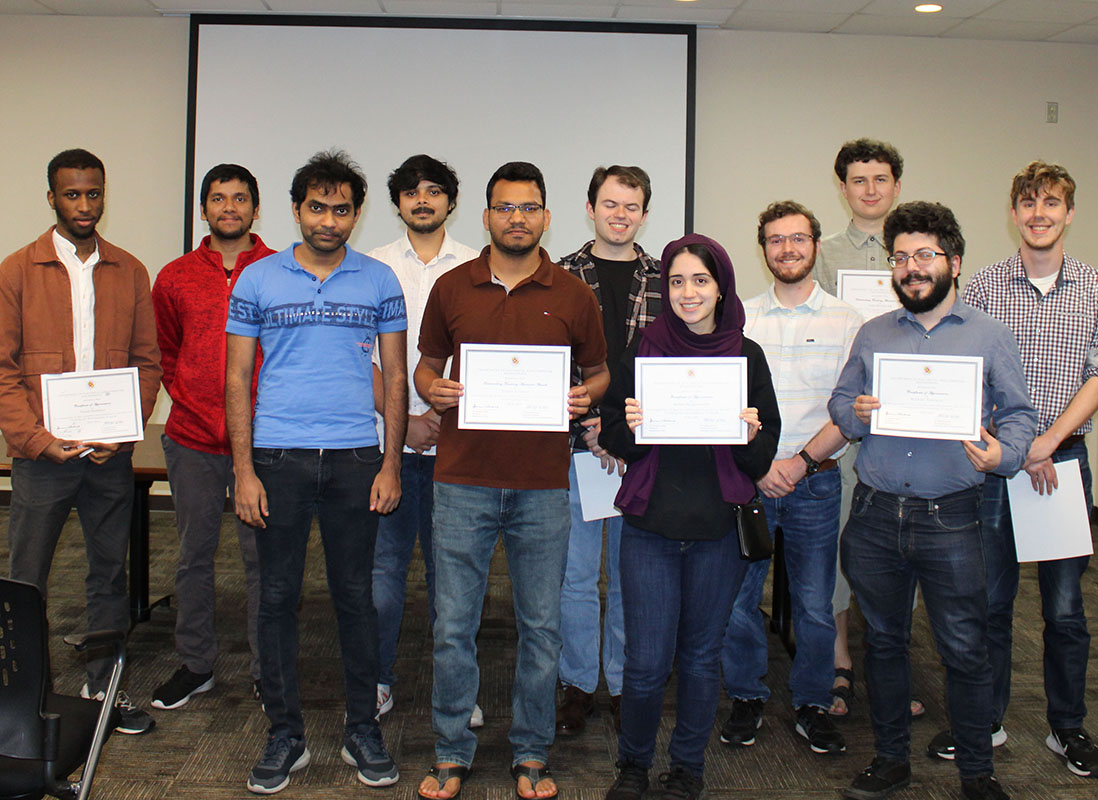 On Friday, May 19th, the Department of Electrical and Computer Engineering Graduate Department hosted the 2023 Outstanding Teaching Assistant (TA) and Outstanding TA Training and Development Awards Ceremony.
Individuals are awarded based on faculty recommendations and TA evaluations.
The following students were awarded Outstanding TA Awards:
Levi Burner (ENEE 408I)
John Herboczek (ENEE307)
Brendan Jordan (ENEE416)
Sahan Liyanaarachchi (ENEE350)
Sheung Lu (ENEE 408D)
Joseph Messou (ENEE245)
Michael Moore (ENEE101)
Sydney Overton (ENEE474 and ENEE475)
Atiqur Rahman (ENEE307 and ENEE680)
Arunabh Srivastava (ENEE 620)
Justin Welter (ENEE381)
Lahiru Wijerathna (ENEE 350)
Katie Ruland (ENEE381)
The following students received Outstanding Teaching Assistant Training & Development Awards
Mustafa Doger
Faisal Hamman
Sahan Liyanaarachchi
Joseph Messou
Michael Moore
Utku Noyan
Michael Pedowitz
Sahar Zargarzadeh
Leaders in the ECE TA Training and Development Program teach workshops and serve as a mentoring resource for ECE Teaching Assistants.
Published May 30, 2023