Quinn Receives Gemstone Mentor of the Year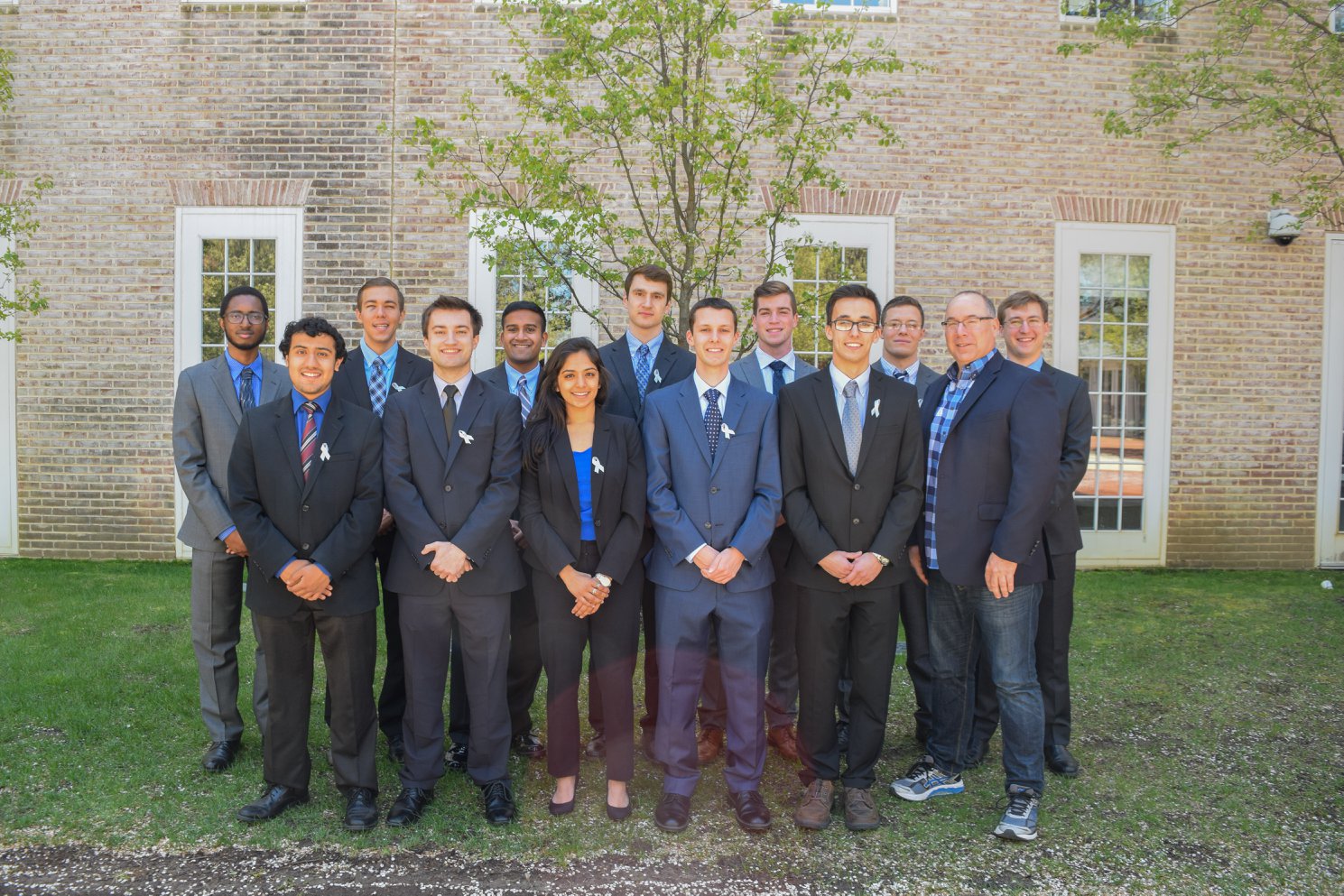 Bryan Quinn, Director of Technical Operations in the Electrical and Computer (ECE) Engineering Department has been recognized as the Gemstone Mentor of the Year for 2018. The award recognizes an outstanding Gemstone faculty mentor who has provided dedicated service to a Gemstone team. Bryan mentored Team DRIVE: Drive-shaft Retardation Implementation for Vehicular Experimentation. Team Drive investigated the effects of implementing a regenerative braking system in the form of an alternator along the drive shaft, a component in the drive train system of RWD and AWD vehicles.
The Gemstone Program at the University of Maryland is a unique multidisciplinary four-year research program for selected undergraduate honors students of all majors. Under guidance of faculty mentors and Gemstone staff, teams of students design, direct and conduct significant research, exploring the interdependence of science and technology with society. Gemstone students are members of a living-learning community comprised of fellow students, faculty and staff who work together to enrich the undergraduate experience.
Quinn's award was presented at the Gemstone Citation Ceremony and Awards Celebration on May 17 in the Memorial Chapel at the University of Maryland.
This is the second Gemstone team that Quinn has mentored. In 2015, he supervised Team AWE: Artificial Wind Energy, which investigated the use of artificial wind created by architecture as a source of wind energy.
Published June 5, 2018