Rama Chellappa Keynote Speaker at BMVC 2018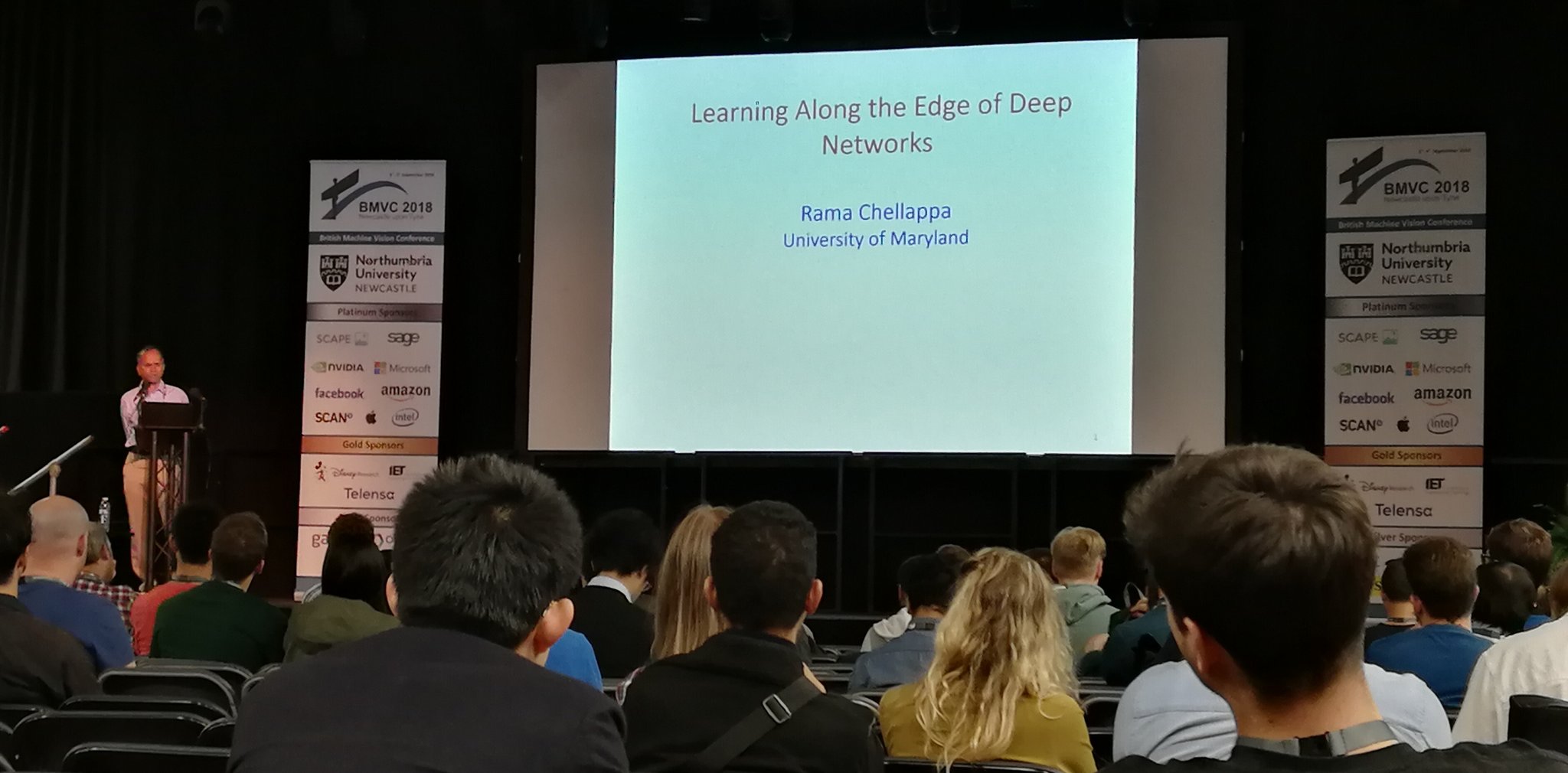 Minta Martin Professor of Engineering Rama Chellappa (ECE/UMIACS) was a keynote speaker at the 29th British Machine Vision Conference (BMVC 2018), September 3-6. Prof. Chellappa spoke on "Learning Along the Edge of Deep Networks." Prof. Chellappa is a Distinguished University Professor and a nationally recognized leader in computer face recognition.
BMVC is the British Machine Vision Association (BMVA) annual conference on machine vision, image processing, and pattern recognition. It is one of the major international conferences on computer vision and related areas held in the UK.
BMVC 2018 has a record high of 862 paper submission, comparing to 635 in BMVC 2017 and 365 in BMVC 2016. Northumbria University in Newcastle upon Tyne, England hosted the event.
Published September 13, 2018