UMD Hosts Third Technica with over 800 Students from Around the Country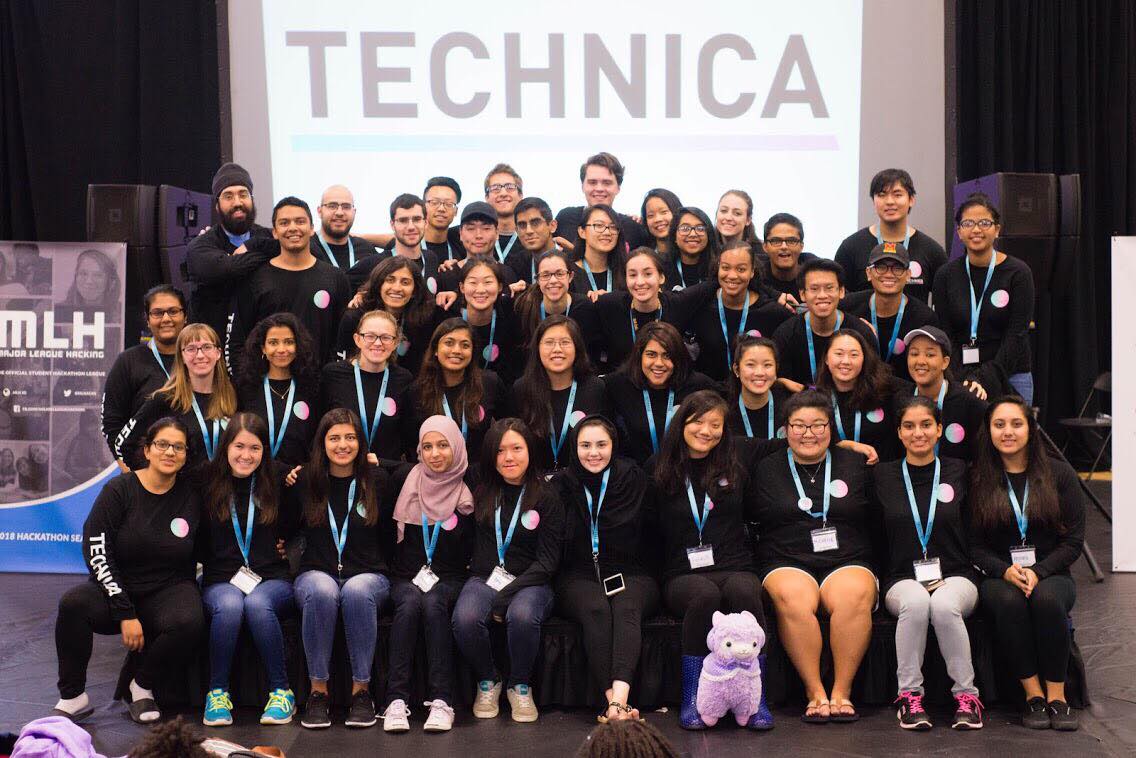 Technica, the University of Maryland's all-women hackathon, attracted over 800 female hackers at this year's annual event held earlier this month at the Reckord Armory in College Park, Maryland. Over the duration of 24 hours, women of all ages and from around the country and Canada gathered to engage in tech culture and attend panels and workshops to develop innovative hacks such as games, apps, and websites. This is the third year that UMD has hosted Technica, and it remains the largest all-women's hackathon in the world.
The workshops at Technica welcomed all skill levels and featured a variety of interest areas, including cybersecurity, entrepreneurship, virtual reality, product design, web development, and hardware. Many of the participants were involved in STEM-related fields at various universities and about one-third of the attendees were high schoolers, said Nazifa Chowdhury, a junior computer science major, who also helped organize Technica. For 61 percent of attendees, this was their very first hackathon.
"I've been to many hackathons, but the vibe here is totally different," said Sabrina Smai, a more experienced hacker and a junior computer science major from the University of Toronto. "We've been to a few workshops and they were pretty helpful," added Smai. "This event is unique because it builds up the confidence of female hackers and promotes their involvement in the field." While at Technica, Smai created an augmented reality app to teach people how to speak new languages in interactive ways.
Over 50 sponsors, including UMD's A. James Clark School of Engineering and the College of Computer, Mathematical, and Natural Sciences, both supported and hacked alongside the students. Sponsors offered a combined $5,570 in prizes for competitions such as "Best Cybersecurity Hack", "Best Hack for Social Good", and "Best Hack to Help in a Crisis." View the complete list of winners here.
Technica strives to inspire women to get involved in technology and build a strong community for them to work together, expand their skills, feel more welcome within the male-dominated tech field, and build something unique.
Published November 29, 2017