In January 2008, Dr. Jimmy H. C. Lin created the Jimmy Lin Fund for Innovation and Invention with a generous gift. The goal of the gift was to promote innovation among ECE students, staff and faculty by stimulating, encouraging and rewarding the invention and patenting process, and to help students, staff and faculty move their ideas forward through the complicated and often expensive patenting process.
Award Recipients
2016
2014
In 2014, two research teams were awarded the Innovation Award for their inventions
Mr. Matthew Smithson

This team was recognized for their patent:
"Method and Apparatus for Authenticating Biometric Scanners." Dr. Ivanov accepted the award on his team's behalf
Barua and Smithson were awarded the prize for their patent: "Binary Rewriting without Location Information." Professor Barua accepted the award on behalf of himself and Mr. Smithson.
2009
The two researchers were awarded the prize for their invention, "Wireless Communication Method and System for Transmission Authentication at the Physical Layer."
Group photo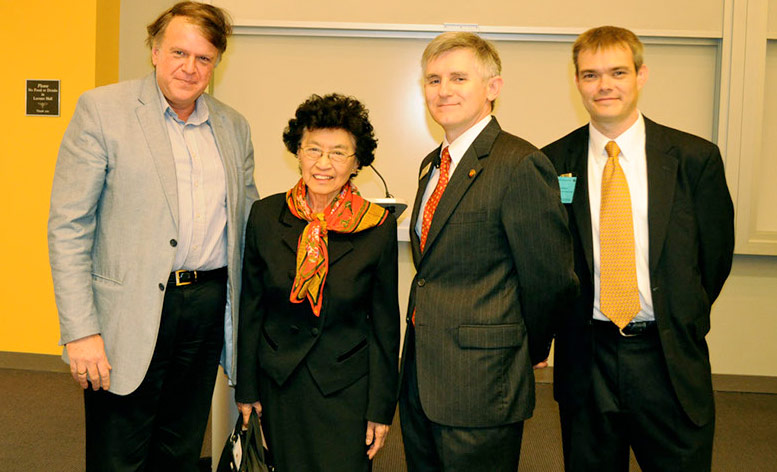 From left to right: Dr. John Baras, Mrs. Anchen Lin, Dr. Patrick O'Shea, Ted Knight.