Alum Domenic Forte featured on EE Times podcast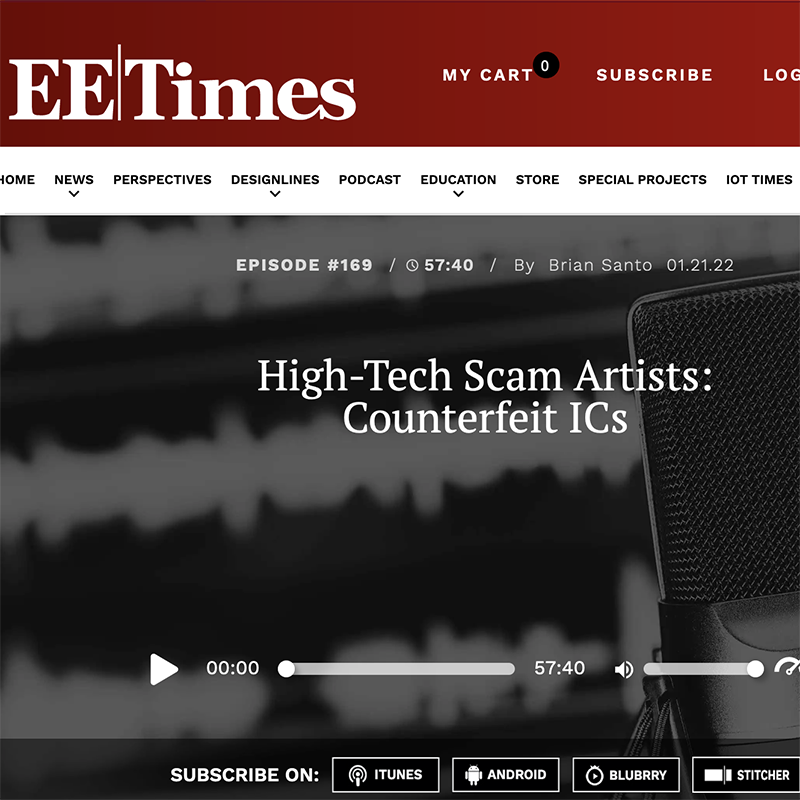 On the Jan. 21 EE Times Weekly Briefing podcast, host Brian Santo talks to ISR and ECE alum Domenic Forte (ECE Ph.D. 2013), and Barb Jorgensen, editor of EPS News, about the problem of counterfeit integrated circuits, and why it recently has gotten worse.
"Military contractors have been bedeviled by counterfeit ICs for decades," Santo says, "but with supply chains in shambles and so many parts in short supply, the problem is becoming endemic. What is a 'counterfeit' IC, how big is the problem, and how can companies guard against being bamboozled?"
Forte is an associate professor and the Steven A. Yatauro Faculty Fellow in the University of Florida's Department of Electrical and Computer Engineering, where he directs the SeCurity and AssuraNce (SCAN) Lab within the Florida Institute for Cybersecurity Research. At Maryland, Forte was advised by ISR Director Ankur Srivastava (ECE/ISR).
Listen to and view a transcript of the podcast here.
Published January 26, 2022