Alumnus Tapped to Direct Main Funding Body for Scientific Research in Egypt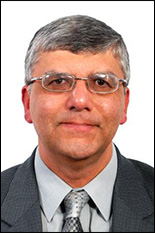 ECE alumnus Dr. Amr A. Adly (Ph.D., '92), the former student of Isaak Mayergoyz, has been appointed Executive Director of The Science and Technology Development Fund which is affiliated with the Egyptian Ministry of Scientific Research. He was nominated for this position by the Egyptian Prime Minister and assumed his post at the start of August. This organization is the main funding body for all research activities in Egypt, similar to the NSF in the United States, and has a significant operating budget in the hundred millions (Egyptian Pounds).
Previously, Dr. Adly served at Cairo University as Faculty of Engineering Vice Dean for Undergraduate Studies, prior to that he was a Professor in the Electrical Power & Machines Department, as well as Director for the Center for Advancement of Post Graduate Studies and Research in Engineering Sciences. He was advised by Professor Isaak Mayergoyz during his time at the University of Maryland. Before coming to Maryland to complete his Ph.D., he earned his B.Sc. and M.Sc. in Electrical Engineering from Cairo University in 1984 and 1987, respectively.
Dr. Adly's research interests include electromagnetics, electrical machines, analog and digital circuit design, and superconductivity.
Published August 28, 2014