Alumnus Adly Appointed to Deputy Minister of Higher Education for University Affairs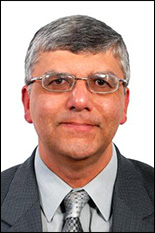 Alumnus Amr A. Adly (Ph.D. '92) has been recently appointed as Deputy Minister of Higher Education for University Affairs as part of Egypt's new cabinet headed by the newly appointed Prime Minister Mostafa Madbouly.
Prior to joining the cabinet, Adly served as Vice President for Graduate Studies and Research at Cairo University (CU) from 2016-18. During his time as Vice President, Adly propelled CU to the top 500 in both Shanghai Academic Ranking of World Universities at #420 and the Quacquarelli Symonds World University Rankings at #481 of 2016.
Adly received his B.Sc. and M.Sc. in Electrical Engineering from CU in 1984 and 1987, and his Ph.D. from the University of Maryland in 1992. While at UMD, Adly was advised by Alford L. Ward Professor and Distinguished Scholar-Teacher Isaak Mayergoyz. Mayergoyz has also recently been named a Distinguished University Professor, the highest academic honor given to a faculty member at UMD.
Adly's research interests include electromagnetics, electrical machines, analog and digital circuit design, and superconductivity. He became a Fellow of the IEEE in 2011 and received the UMD ECE 2016 Distinguished Alumni Award.
Published June 22, 2018