Baturalp Buyukates Wins 2nd Place Best Paper Award at Asilomar 2020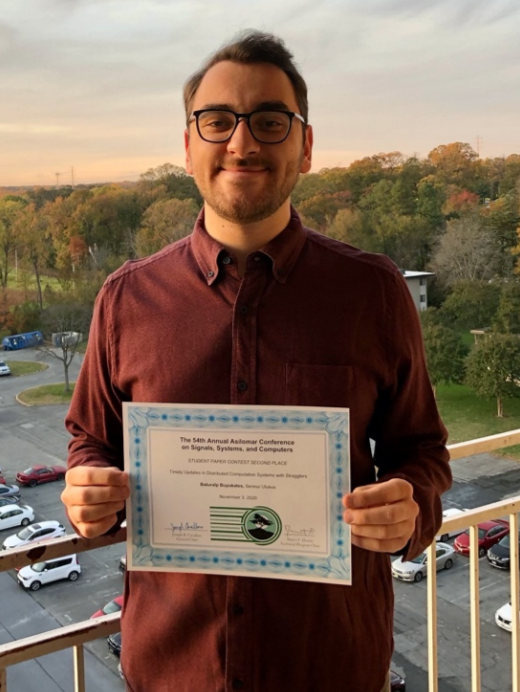 At the Asilomar Conference on Signals, Systems, and Computers held virtually November 1-5, Electrical and Computer Engineering Ph.D. student Baturalp Buyukates won the 2nd place best paper award for his paper, "Timely Updates in Distributed Computation Systems with Stragglers." There were 355 accepted papers total in the conference, and only 10 were selected as finalists for the best paper award. Three best papers were given 1st, 2nd and 3rd place.
Buyukates research interests are in wireless communications, networks, information theory, and machine learning, and he is advised by Professor Sennur Ulukus (ECE/ISR).
The best-paper award announcement can be viewed here.
Published November 23, 2020