Clark School names Hamid Jafarkhani 2017 IHOF Inductee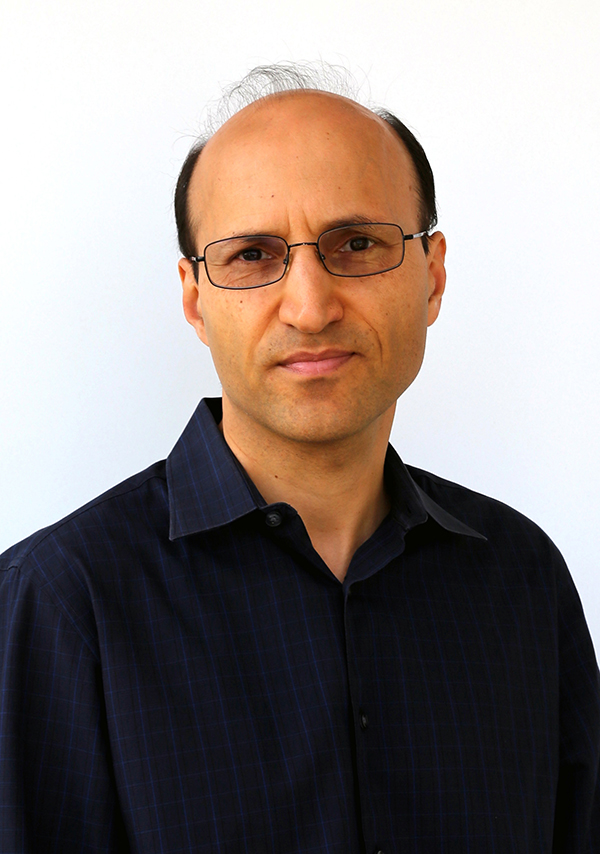 The A. James Clark School of Engineering has named alumnus Hamid Jafarkhani (EE Ph.D. 1997) as the 2017 inductee to its Innovation Hall of Fame. Jafarkhani is a Chancellor's Professor in the Department of Electrical Engineering and Computer Science at the University of California, Irvine, where he is also the Director of the Center for Pervasive Communications and Computing and Conexant-Broadcom Endowed Chair. He has been on the UC Irvine faculty since 2001. At Maryland, Jafarkhani was advised by former University of Maryland Provost Nariman Farvardin (ECE/ISR), now president of the Stevens Institute of Technology.
Jafarkhani is being honored for "pioneering different space–time methods and algorithms for multi-antenna wireless communication systems and networks." He was a primary contributor to the development of space–time block codes, which are used to improve wireless transmission quality. The codes have created an active area of research and are used in billions of wireless devices worldwide. His collective work has profoundly influenced the commercialization, standard specifications, and fundamental advancement of the theory of space–time processing and multiple-input multiple-output (MIMO) for wireless communications.
Jafarkhani is a Fellow of AAAS and IEEE, and authored the book Space-Time Coding: Theory and Practice. He has won many awards over the years, including being co-recipient of the American Division Award of the 1995 Texas Instruments DSP Solutions Challenge, an NSF Career Award in 2003, the UCI Distinguished Mid-Career Faculty Award for Research in 2006, and the School of Engineering Fariborz Maseeh Best Faculty Research Award in 2007. He was a co-recipient of the 2002 best paper award of ISWC, the 2006 IEEE Marconi Best Paper Award in Wireless Communications, the 2009 best paper award of the Journal of Communications and Networks, the 2012 IEEE Globecom best paper award (Communication Theory Symposium), the 2013 IEEE Eric E. Sumner Award, and the 2014 IEEE Communications Society Award for Advances in Communication. He received the 2015–16 School of Engineering Excellence in Research Senior Career Award and was an IEEE ComSoc Distinguished Lecturer.
The Innovation Hall of Fame induction ceremony will take place November 27 at 4:00 pm in the Innovation Hall of Fame area on the first floor of the Kim Building. It will be followed by the White Symposium, which will begin at approximately 5:00 pm in the Kim Rotunda.
The Innovation Hall of Fame recognizes Clark School alumni, faculty, and associates who have pioneered many of the most significant engineering advances in the past century. Inductees include Robert Briskman, the co-founder of Sirius Satellite Radio; George Laurer, inventor of the Universal Product Code; and Brian Hinman, the innovator behind the Polycom SoundStation conference call device.
Published September 6, 2017