Deepak Sherlekar Promoted to Fellow at Synopsys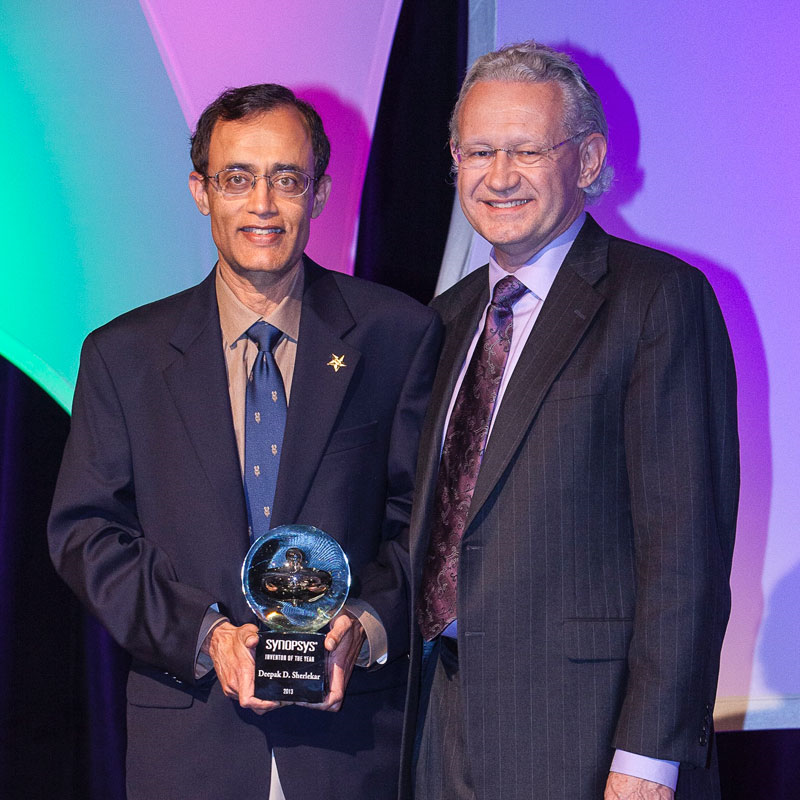 Deepak Sherlekar has been promoted to Fellow at Synopsys, an electronic design automation company that focuses on silicon design and verification, silicon intellectual property and software security and quality. Sherlekar is a member of the Solutions Group at Synopsys.
The following is an excerpt of the announcement posted on the company's website:
The top levels of the Technical Ladder at Synopsys are identified as Fellows and Chief Architects. These titles recognize individuals who excel in their technical field of expertise and have made significant contributions to the business success of their products.
Deepak Sherlekar received his PhD degree in Computer Science from the University of Maryland, and was co-advised by Electrical and Computer Engineering Professor and Chair, Joseph JaJa. He has broad knowledge of library architecture, synthesis, optimization, and place and route, and has received 25 patents.
He has been the primary library cell architect at Synopsys and is involved in the early stage of technology elevation. Synopsys cell libraries have seen great market success and many customer adoptions.
Deepak has deep knowledge of library cell architecture and EDA tool technology. He has proposed new solutions to address issues encountered in leading edge technology process nodes. His unique qualification of having in-depth multi-disciplinary knowledge allows him to drive many initiatives among business units, including many projects in design technology co-optimization (DTCO).
Published November 20, 2020