Dimitris Papadopoulos to Join Faculty at Hong Kong University of Science and Technology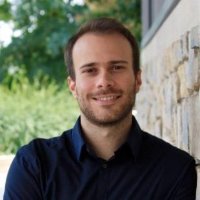 Postdoctoral Researcher Dimitris Papadopoulos will join The Hong Kong University of Science and Technology's Department of Computer Science and Engineering in fall 2017 as a tenure-track assistant professor in Cryptography and Computer Security.
At the University of Maryland Institute for Advanced Computer Studies (UMIACS), Papadopoulos works with Prof. Charalampos (Babis) Papamanthou (ECE/UMIACS/MC2) and Prof. Jonathan Katz (CS/UMIACS/MC2).
Papadopoulos received his Diploma in Applied Mathematics from the National Technical University of Athens in 2010 and his Ph.D. in Computer Science from Boston University in 2016. During his graduate studies, he was a Research Intern at IBM Research in Zurich, Switzerland in 2014 and at Verisign Labs in Reston, VA in 2015 and 2016. He received a 2013 Computer Science Teaching Fellow Award and a 2015 Computer Science Research Excellence Award, both from Boston University.
His main research interests lie in theory and applications of cryptography and computer and network security, and more specifically in the development and implementation of practical cryptographic solutions for verifiable computation, secure Internet protocols, authenticated database queries, and privacy of data stored in the cloud.
Published June 27, 2017