ECE Launches Texas Instruments Peer Mentoring Fellowship Program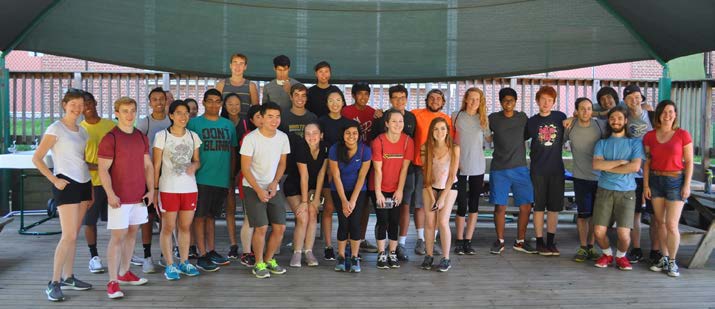 In the spring of 2017, the Electrical and Computer Engineering (ECE) Department piloted a Peer Mentoring Fellowship (PMF) Program at the University of Maryland, College Park. Led by ECE's Undergraduate Advising office Program Coordinators Jenn Parkhurst and Mary Walters, peer mentors serve as a resource to first-year students by providing support and encouragement as they navigate through their academic journey. Peer mentors check in with their mentees periodically throughout the academic year and direct them to resources on campus that can enhance their academic performance.
Mentors go through a thorough application process and are carefully selected, and are given annual stipends. The 2017 pilot program consisted of ten mentors and ten mentees. The following semester, the ECE Department teamed up with corporate affiliate Texas Instruments (TI) to provide further support.
Since then, the program has grown to 19 mentors and 29 mentees. Each semester, mentors and mentees participate in a variety of networking, support, and social activities such as team-building events, ice cream socials, dinners, and more.
The program has been a positive experience for both mentors and mentees to gain exposure and develop connections.
"What I enjoyed the most was getting to know other mentors/mentees personally. I know their names now and can walk up and start having a conversation when I meet them around campus, which makes me feel like I have a bigger ECE community," says a current mentee.
The ECE Advising Office has enjoyed initiating the program and looks forward to many more years of working with the students and promoting the PMF program and events. "Getting to know the students outside of advising sessions, building relationships, and staying in contact with them after graduation has been a rewarding aspect of the program," says Mary Walters, ECE Academic Advisor, and TI PMF Program Coordinator.
As the program grows, the department hopes to expand their reach and invite transfer students to join the program as well. The department also plans to add more social events and continue to work alongside TI.
For more information, contact peermentoring@ece.umd.edu
Published August 20, 2018