Electrically Controllable Optical Materials for Solar Sails Featured on Cover of Advanced Optical Materials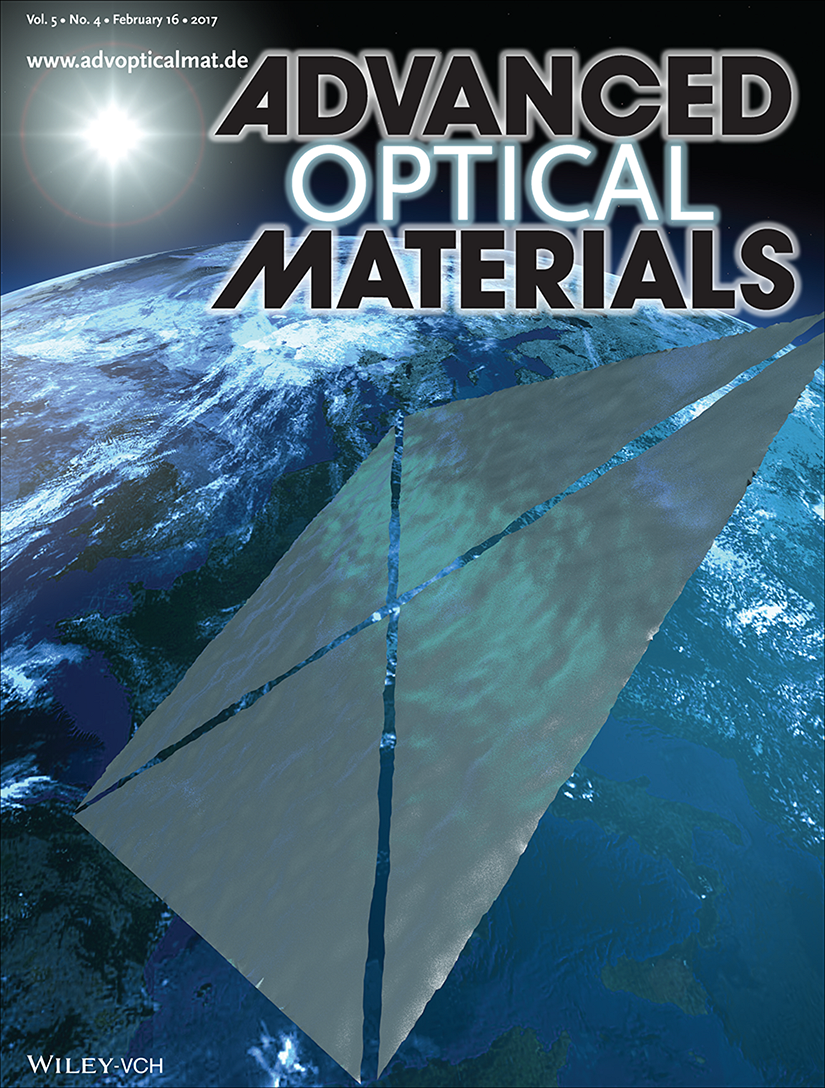 Research highlighting electrically controllable optical materials for solar sails has been featured recently on the cover of the February 16, 2017 issue of Advanced Optical Materials.
Solar sails represent a novel space propulsion technology based on radiation pressure; however, steering and actuation typically require traditional propellants or fuel. University of Maryland recent graduates Dr. Dakang Ma and Dr. Joseph Murray in the Department of Electrical and Computer Engineering, along with Prof. Jeremy N. Munday (ECE/IREAP), describe the use of a solar sail device that can be steered by electronically altering its transparency near the edges, which requires only a small amount of power (<0.5 mW cm -2) and no chemical propellant. The researchers use polymer dispersed liquid crystal (PDLC) films as the material for their sails. The steering device enables propellant-less altitude control through reflectivity modulation via an applied voltage. To view the article, go here.
In addition to the front cover, their article was also highlighted on Advanced Science News website here, and on their twitter page here.
Published February 21, 2017