Ephremides honored with Festschrift in the journal Ad Hoc Networks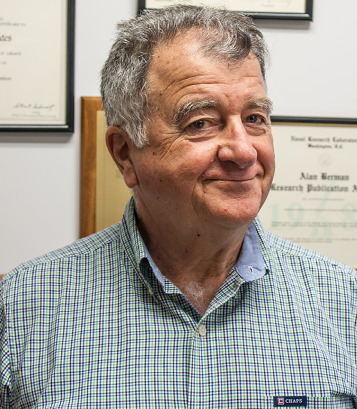 Professor Anthony Ephremides (ECE/ISR) has been honored with a Festschrift in a special May 15, 2019 issue of the Elsevier journal, Ad Hoc Networks. A Festschrift on the occasion of the 75th birthday of Prof. Anthony Ephremides includes tributes to Ephremides and 12 papers by his former advisees. It was edited by three former students.
The editors include Jeffrey Wieselthier (EE PhD 1979), former senior researcher and head of the Wireless Network Theory Section of the Networks and Communication Systems Branch in the Information Technology Division of the Naval Research Laboratory, who currently heads the consulting firm Wieselthier Research; Leandros Tassiulas (EE PhD 1991), the John C. Malone Professor of Electrical Engineering at Yale University; and Eytan Modiano (EE PhD 1992), Professor in the Department of Aeronautics and Astronautics and Associate Director of the Laboratory for Information and Decision Systems at the Massachusetts Institute of Technology.
The editors write, "Tony's impact on the research community includes that of the students he has guided, many of which have made major contributions of their own at universities and other research institutions…" The Festschrift papers "not only address his academic achievements, but also reveal aspects of Tony's character and personality that are deeply appreciated by those whose lives he has touched."
They continue, "It is clear from these tributes that Tony is considerably more than 'simply' an extraordinary educator and researcher who has made many seminal research contributions. Far from being focused solely on research, Tony appreciates and excels at all aspects of life… he is an opera lover, a gourmet, a wine connoisseur, a fisherman, a downhill skier, a historian, and a diplomat. He is a class act, a gentleman, a polyglot comfortable in all parts of the world, and a true friend."
| Read the Festschrift on the Ad Hoc Networks website |
Published May 15, 2019