University Medal Awarded to Electrical Engineering Senior Jerome Quenum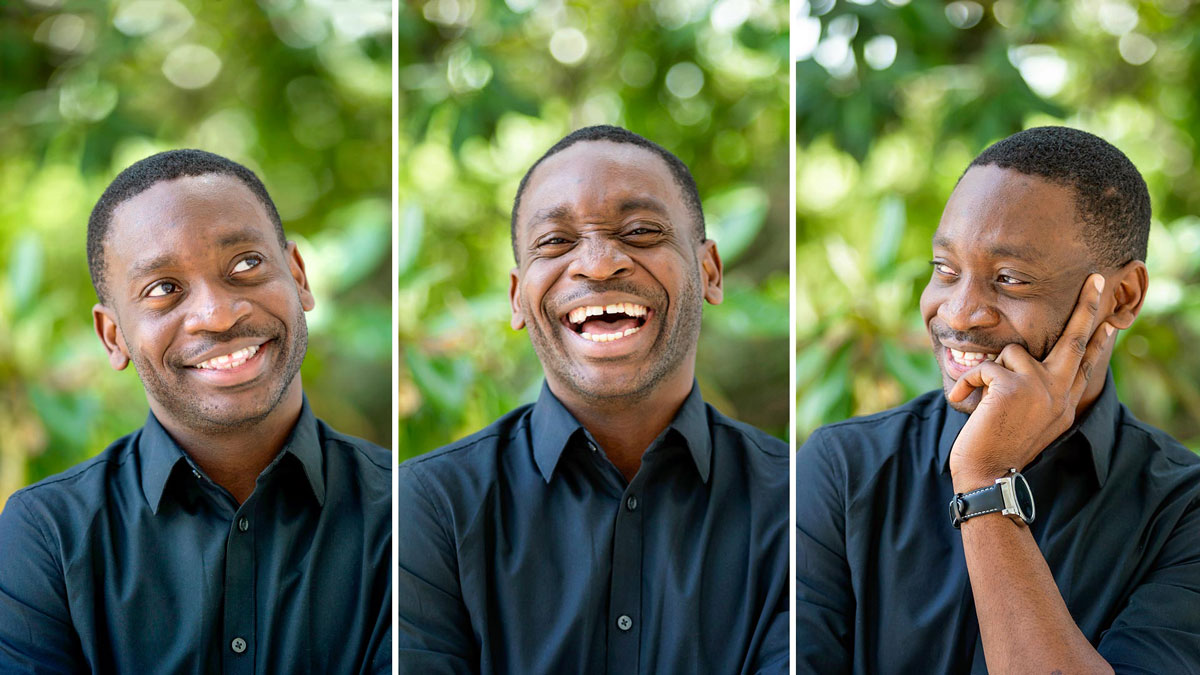 Jerome Quenum, who will graduate next week with a bachelor of science degree in electrical engineering, will also be awarded the University Medal, which recognizes the most outstanding graduate of the year. The University Medal is awarded to the undergraduate who best personifies academic distinction, extraordinary character, and extracurricular contributions to the University and the larger public. This award is the highest honor the University can bestow on a graduate. He will be honored for this achievement at the University's Spring Commencement Ceremony on May 24, 2019.
"Those who nominated you conveyed eloquently their admiration for your many accomplishments. They were all deeply impressed by your outstanding academic record and your ability to move seamlessly between academic activities and initiatives that demonstrate your unwavering commitment to serving the needs of others," University of Maryland President Wallace D. Loh wrote in a letter to Quenum. "Your successes on and off campus testify to your integrity, thoughtfulness, and pursuit of excellence in all that you undertake."
Originally from Benin, West Africa, Quenum was accustomed to studying by lanterns or candlelight when the electricity would go out. But after he missed a final phone call from his dying father in 2004, due to network instability, he decided to dedicate his life to improving the electrical and telecommunication infrastructure that connects people.
In 2013, Quenum moved to the United States and earned an associate's degree in electrical engineering from Montgomery College, where he graduated top of his class before continuing his education at the University of Maryland, College Park. It wasn't easy, and he went through many hardships while navigating the process to become a U.S. citizen.
Through it all, Quenum remembered a conversation he had with his father on a nighttime walk. "Life is made up of successes and failures," his father told him. "Just keep going and it will pay off."
"I think that is mainly what kept me going," Quenum says.
Those personal challenges make his academic successes all the more notable, says Kevin M. Daniels, an assistant professor in the Department of Electrical and Computer Engineering, who described Quenum as "the top student here at College Park, and the best student that I have had the pleasure to teach."
"His ability to digest theories, apply them appropriately and come up with unique takes on application makes him not only an ideal student but leaves me to have no doubt that he will be a great researcher," Daniels says, who also holds an appointment in The Institute for Research in Electronics and Applied Physics.
Quenum received numerous scholarships during his tenure at UMD, including the England Engineering Scholarship, the LGS Innovation Corporate Partner Scholarship and the Hughes Networks Corporate Partner Scholarship, along with the Kamin Foundation Veterans Scholarship from the Division of Student Affairs. Quenum is a member of the Phi Theta Kappa honor society. He served as secretary of the Engineering Students Council and the Eta Kappa Nu honor society and was the project chair of the UMD chapter of the Institute of Electrical and Electronics Engineers.
In the fall, he will enroll at the University of California, Berkeley to pursue a doctorate in electrical engineering. As a member of the Army Reserve Officers Training at Corps (ROTC), Quenum will also be commissioned as a second lieutenant—a way to give back and honor the service of Peace Corps volunteers he would see in his home country.
"I couldn't believe what those amazing people left behind to help African countries," he says. "This is my way to give back."
Published May 15, 2019