Khaligh, Dumitras, and Papamanthou Receive Academic Promotions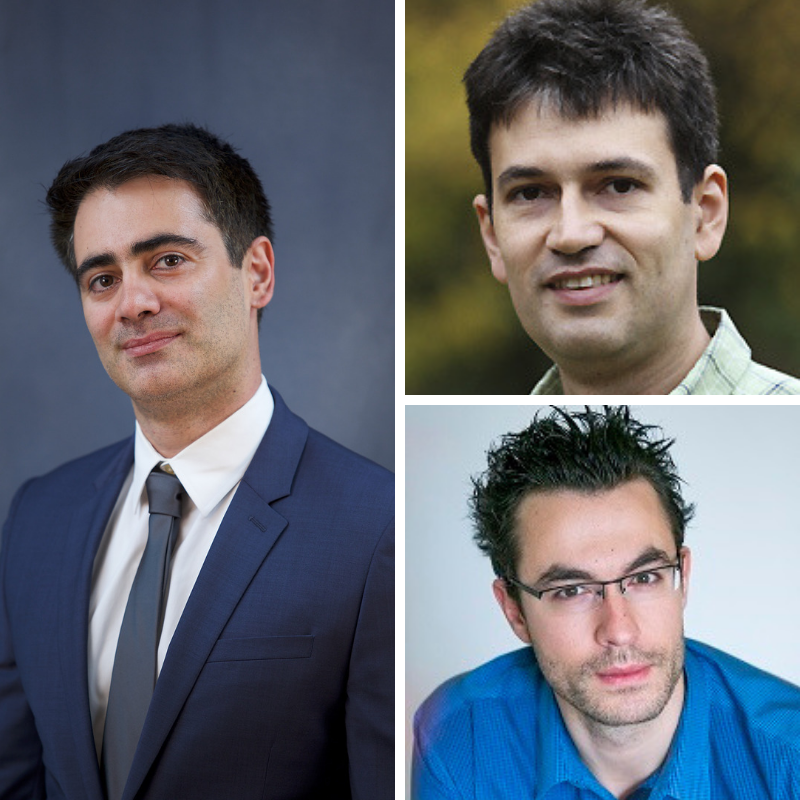 University of Maryland (UMD) Electrical and Computer Engineering Faculty Members Alireza Khaligh (ECE/ISR), Tudor Dumitras (ECE/UMIACS), and Charalampos (Babis) Papamanthou (ECE/UMIACS/MC2) have been promoted to full professor and associate professors, with tenure, respectively.
Dr. Khaligh's research focuses on modeling, analysis, design, and control of power electronic converters for transportation electrification, renewable energies, energy harvesting, and micro-robotics. He is an author/coauthor of over 170 journal and conference papers. He is the recipient of numerous awards and recognition. Most recently, Dr. Khaligh and his research team received the Invention of the Year Award for their development of an integrated power electronics interface for enhanced electric vehicle charging.
Dr. Dumitras's research focuses on data-driven security. He conducts empirical studies of adversary behavior, builds machine learning systems for detecting malware and attacks, and studies the security of machine learning in adversarial environments. His work has been widely cited in the media, including The Economist, MIT Technology Review, Forbes, and The Register.
Dr. Papamanthou's research focuses on computer security and applied cryptography, with a specific emphasis on technologies, systems, and theory for providing secure computations in the cloud. He is a recipient of an NSF CAREER award, a Google Faculty Research Award, a NetApp Faculty Fellowship, and other honors.
Their promotions will be effective July 1.
Published June 17, 2019