Transportation Electrification REU in Full Swing at UMD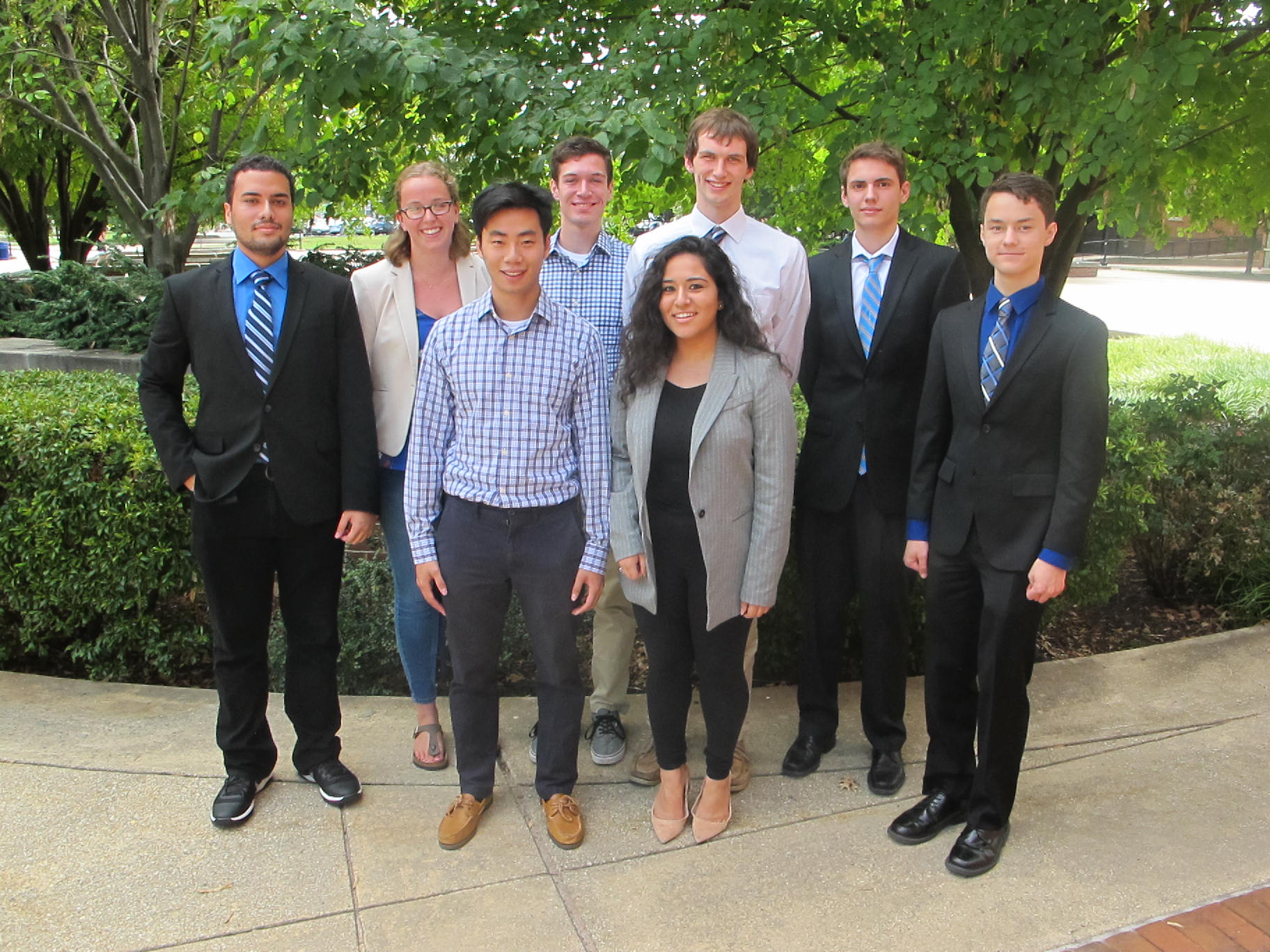 On June 5, 2017, a cohort of undergraduate students began a summer training program under the NSF-funded Research Experience for Undergraduates (REU) program in Transportation Electrification at the University of Maryland. The program combines cutting edge, team-based research with technical and educational seminars. Prof. Alireza Khaligh (ECE/ISR) is the Principal Investigator and the Director of this program. Professors Eric Wachsman, Patrick McCluskey, Behtash Babadi, Marina Leite, Liangbing Hu, and Richard La are the faculty advisors, and graduate students in their research groups' serve as mentors for this summer's 10-week program.
Throughout the summer, the students have been developing their research projects, attending technical seminars, visiting local industry and government organizations, and meeting with leaders in the field. The students also attend ethics seminar series and discussions, covering various ethical concepts and theories as well as their application, especially in research settings. The program will culminate in a daylong program on August 11 where student teams will demonstrate their accomplishments and will be evaluated by a panel of experts.
Projects include Packaging and Reliability for Power Electronics for Transportation Electrification, Development of Packaging Materials for Wide Bandgap Power Electronics for Automotive Applications, In-situ Degradation Monitoring of Automotive Power Modules, Integrated Charger and Auxiliary Load DC-DC Converter for Electric Vehicles, Effect of Bond Parameters on Shear Strength of Copper Wire Bonds for Automotive Applications, The Application of the Hidden Markov Model in the Determination of Optimal Battery and Capacitor Usage in Electric Vehicles, Three-Phase Integrated Onboard Chargers for Electric Vehicles, Auxiliary Power Supplies for More Electric Aircrafts, and High Power Density Batteries, Solid Oxide Fuel Cells.
"This NSF Sponsored program is a timely opportunity for this cohort of talented students in order to get early exposure to scientific research and take a step towards becoming future engineers, academicians, scientists, entrepreneurs, and leaders," says Prof. Khaligh.
The students are awarded a stipend of $5,000 and are given subsidized housing on campus as well as partial travel support outside the greater Washington/Baltimore metropolitan area.
Published July 17, 2017